Kim Kardashian Denies Being Snubbed By The Royal Family For Platinum Jubilee Party Tickets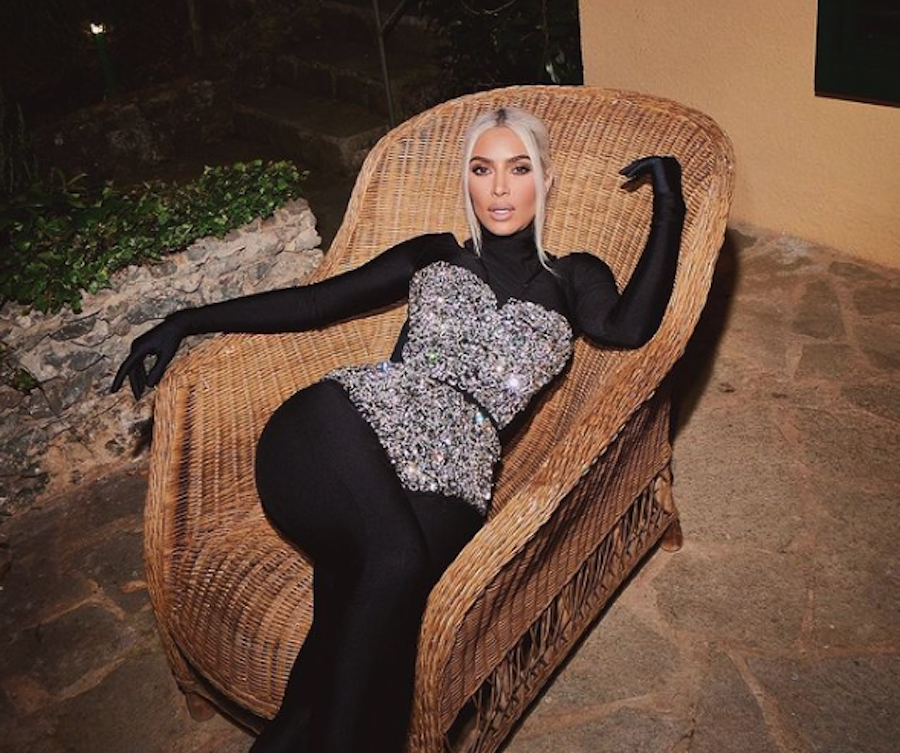 Kim Kardashian wants everyone to know that she wasn't snubbed by the royal family for tickets to the Platinum Jubilee parties. Earlier reports have indicated that the reality television star, along with her boyfriend Pete Davidson, were denied tickets to the VIP royal festivities in London that are taking place this weekend. Kim is taking matters into her own hands by setting the record straight – or at least making the media do it on her behalf. Here's what you need to know.
Kim Kardashian Denies Being Snubbed By The Royal Family For Platinum Jubilee Party Tickets
According to the latest reports, the Daily Mail, which was one of the first outlets to report about Kim's snub, was forced to release a clarification and correction about the matter. Their statement said, "An article published on June 3 reported that Kim Kardashian had attempted and failed to acquire tickets to the 'Party at the Palace' event being held as part of the Queen's Platinum Jubilee celebrations."
It continued, "We have been contacted by representatives for Ms Kardashian who say that any efforts to obtain tickets on her behalf were not made with her knowledge or approval, which they have verified to be true and which we accept."
British Royal News: Kim And Pete Are In London
Of course, it didn't take very long for Kim's fans and critics to weigh in on the matter. Many of them took to social media to write, "I don't follow her or her family, but good for her.  They know who not to mess with.  This woman and her family could buy #TheDailyFail and not even bat an eyelash. You BETTER make her position clear!!" along with, "So who tried to get tickets for Kim without her knowing? Why would they do such? I smell a coverup but anyway good for Kim to do anything to Daily Fail."
Another critic wrote, "There was a time when the daily mail was paying salaries and keeping their lights on because of the Kardashian's- at least 5 stories EVERY DAY. they better recognise their paymasters."
So far Kim herself has not made any additional comments about the matter, and neither has Buckingham Palace although at this point it's doubtful that anything will be said. In the meantime, let us know what you think with your thoughts in our comments section again. Be sure to catch up with everything on the British Royal Family right now. Come back here often for the British Royal Family news and updates.