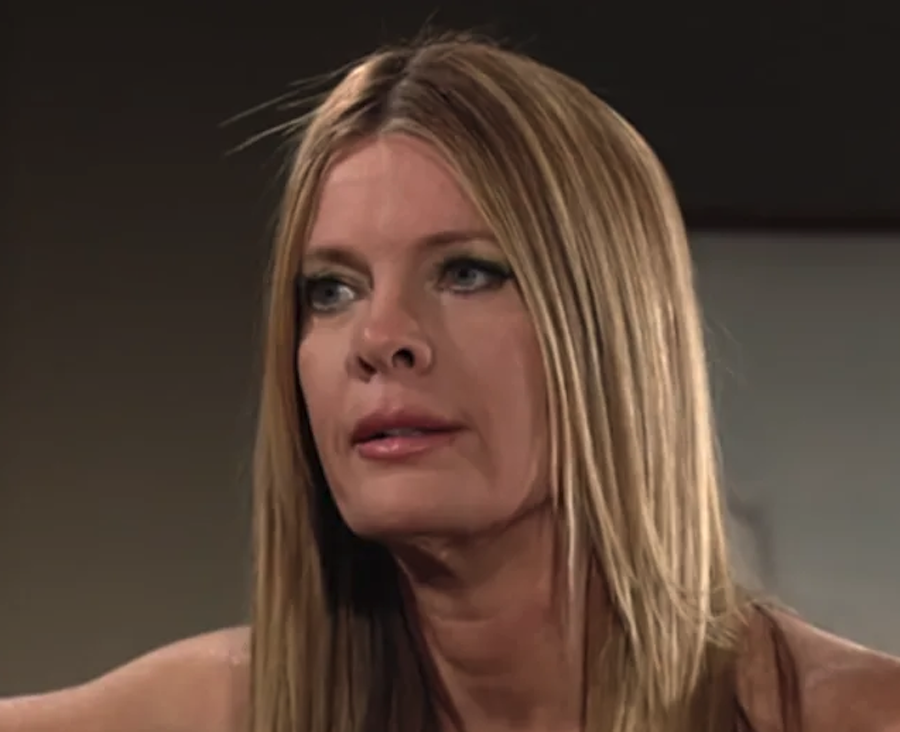 The Young and the Restless spoilers say that there can only be one feisty, manipulative sexy woman in this fictional town of Genoa City, as there certainly isn't room for both Phyllis Summer and Diane Jenkins, right? 
The Young and the Restless POLL: Can Phyllis Take Down Diane?
The Young and the Restless spoilers say that just recently, Phyllis lost her cool with Diane and kicked her out of her hotel room. She knows that Diane is overstepping her boundaries and that sooner or later her ulterior motive is going to come out. She didn't just reappear back in Genoa City for nothing. Phyllis is determined to find out what Diane's plan is and once she does, she's going to take her down. At least, that's what some fans believe.
Of course, many fans have weighed in on this storyline on social media. Some comments have included, "Phyllis is so obsessed with Diane now it's funny. Kyle's relationship with his mother is their business not hers. And I didn't know Phyllis was a bodyguard and security and had to try to escort Diane out of Newman Towers for crashing the wedding. Also Phyllis mad at Michael for associating with Diane and talking to her. Before Diane "died" Michael and Diane were close friends. She needs to get over it. Phyllis owns her hotel not Genoa City," along with, "Diane is a grown woman who can handle Phyllis. This is way better than Sally and Phyllis. Diane and Phyllis have history and chemistry. MS and SW are gold together. I know they are happy working together again."
The Young and the Restless POLL: What's Next For Phyllis And Diane?
Another fan wrote, "I just wish Michelle Stafford WOULD STOP SCREAMING HER ANGER ALL THE TIME. Seeing Susan Walters' calm retorts to Stafford's screaming showed the difference between great acting and overacting. The portrayal of Phyllis this way is aggressive and off putting. I wish Stafford saw other ways of showing anger rather than YELLING IT. And please don't call me a HATER for this. I love both actors and love the rivalry between the characters. But it gets an eye roll when Stafford SCREAMS."
Of course, The Young and the Restless fans will have to tune in to find out what will happen next! In the meantime, let us know what you think by leaving us a line with your thoughts in our comments section below. The Young and the Restlessairs weekdays on the CBS network. Check your local listings for times.
Be sure to catch up with everything on Y&R right now. Come back here often for The Young and the Restless spoilers, news and updates.