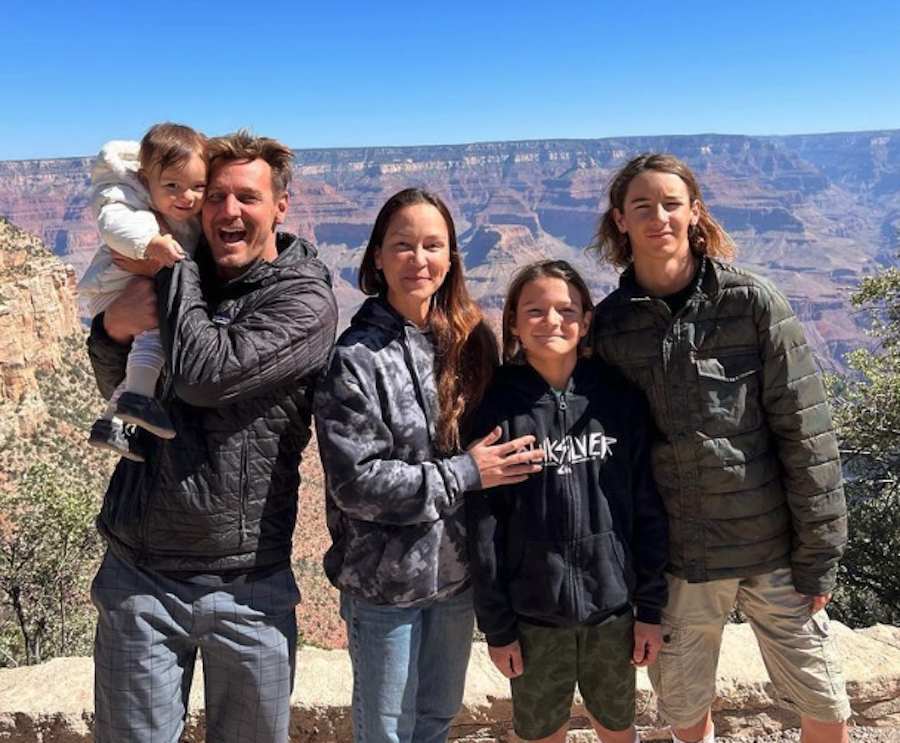 General Hospital news says that Ingo Rademacher continues to live his best life. Despite the fact that he was let go from the hit ABC soap back in November of last year after failing to comply with the network's vaccine mandate, he's now putting his focus into other and more important things in his life. Here's what you need to know.
General Hospital News: Ingo Rademacher Continues to Live His Best Life
Since leaving General Hospital, Ingo Rademacher has not taken up any work in the daytime television industry. Instead, he's been traveling the country in a mini-van with his wife, Ehiku, and their three children. Sharing a photo from their stop in Arizona, Ingo wrote, "Grand Canyon was cool. Hope to be back some day to the bottom and perhaps do a river adventure."
Many of his Instagram fans and followers commented on his photo with, "What a awesome picture of you beautiful family. You should come up to Northern California. Lots a fun hiking places to see. Oh and the Redwoods are beautiful too," along with, "Slide rock is great but when you get pushed in and it's like ice water that's wasn't fun but it's is a great place but walking out to see the Grand Canyon literally took my breath and I had to go back well I am terrified of heights so."
General Hospital News: What's Next For Ingo?
Meanwhile, not only did Ingo refuse to get the shot in order to save his job, but he also filed a lawsuit against his former employer. Ingo said in his lawsuit that the COVID vaccine mandate is unconstitutional and amounts to religious discrimination. He is also being repped by Robert F. Kennedy, Jr. and John W. Howard, an attorney who has already filed several lawsuits challenging the vaccine mandates. Ingo was let go back in November when he refused to comply with the ABC network's vaccine mandate.
According to Variety, the actor told the powers to be at General Hospital that he should be exempt due to "my deeply and sincerely held moral belief that my body is endowed by my creator with natural processes to protect me and that its natural integrity."
That said, it seems like Ingo is paying attention to more important matters in his life right now, right?
Let us know what you think by leaving us a line with your thoughts in our comments section below. General Hospital airs weekdays on the ABC network. Check your local listings for times.
Be sure to catch up with everything on GH right now. Come back here often for General Hospital spoilers, news and updates.