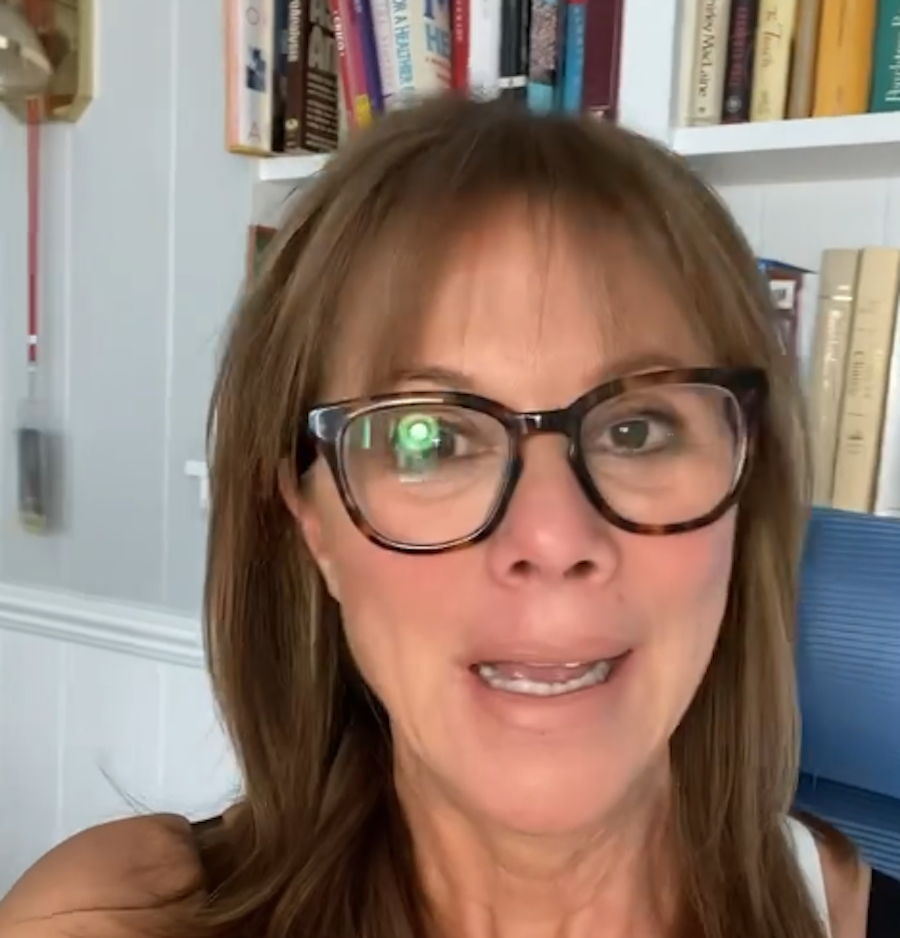 General Hospital spoilers say that even her fans knew that she wouldn't be gone for too long. Regardless if you love her or loathe her, there's no denying that you probably miss her. Of course, we are talking about General Hospital star Nancy Lee Grahn, who plays Alexis Davis on the hit ABC soap. Here's what you need to know.
General Hospital Comings And Goings: Nancy Lee Grahn Is Back!
Nancy recently revealed that she's back on the set of General Hospital filming new episodes as her character. Several weeks ago she had to step back to recover from her back surgery. Actress Stephanie Erb filled in for Nancy during her time off.
"Hi, I'm back," Nancy said in a message to her fans, filmed in her home office. "Today was the first day I was back at GENERAL HOSPITAL, too. Really fun. It was, I think, the longest I have been off of work since I've worked on daytime. Pretty crazy."
Of course, it didn't take long at all for both her fans and her followers to comment on her video. Many of them wrote, "Sucks that the big reveal about Harmony killing Neil came when you were off work. It didn't have the same impact. Just like when Taggert saw Trina, and I wasn't Real," along with, "Missed you!! I wish you could have played those scenes with Harmony and Carly! Glad you're feeling better. Welcome back. Your replacement did a great job, but there's only one Alexis."
General Hospital Comings And Goings: What's Next For Alexis?
Another fan wrote, "I love you Nancy and you look amazing . Glad you're feeling better and are back at GH. Stephanie is doing a great job, but glad my best gal is back . Hope you're having a wonderful day."
Nancy didn't specify when fans would be seeing her back on the small screen but seeing how General Hospital films several weeks in advance, we have a feeling that Nancy will be back as Alexis sometime in late May or early June. Fingers crossed! For now, we can't wait to see Nancy back in action!
Meanwhile, let us know what you think by leaving us a line with your thoughts in our comments section below. General Hospital airs weekdays on the ABC network. Check your local listings for times.
Be sure to catch up with everything on GH right now. Come back here often for General Hospital spoilers, news and updates.