General Hospital Spoilers: Here's What Fans Are Saying About Michael Blake Kruse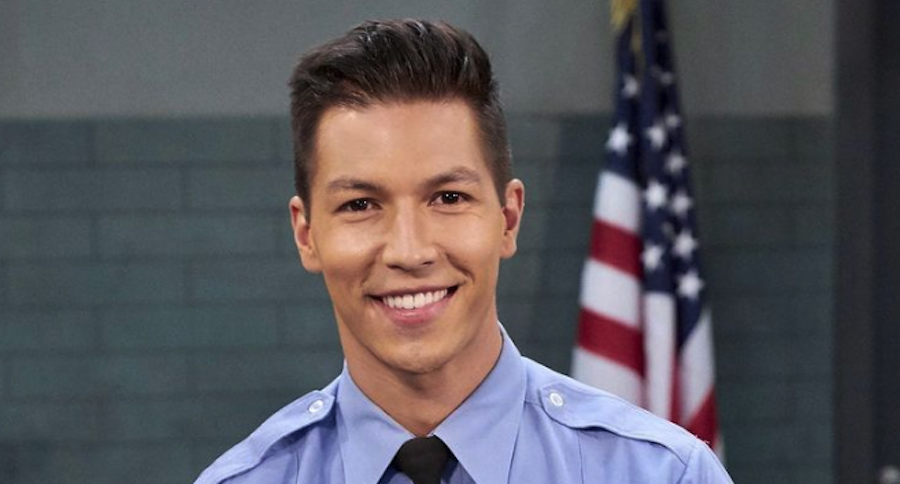 General Hospital spoilers say that there's a new cop in town and of course, fans sure have a lot to say about it! It's been announced that actor Michael Blake Cruise is joining the Port Charles Police Department and from what we can tell already, fans seem to be rather excited about his arrival! Here's what you need to know.
General Hospital Spoilers: Here's What Fans Are Saying About Michael Blake Kruse
Michael shared a photo of himself in his PCPD uniform on his Instagram account and captioned it with, "OFFICER CABRERA REPORTING FOR DUTY, SIR. I mean, ma'am. I mean Commissioner Ashford."
If Michael looks familiar that's because he's no stranger to primetime television, even though this is his first role in the soap world. Before joining General Hospital, the actor had roles on Grey's Anatomy, Criminal Minds, Everything's Fine, and a whole list of television movies and shorts. 
Of course, it didn't take long at all for General Hospital fans to weigh in on the matter. Many of them took to social media to write, "Fantastic casting choice, I love when GH adds more diversity and inclusivity. I'm not sure of the name Rory, however, I approve of this casting choice. What will Chase do…? Will he finally re-join the cop squad with Dante and Nu-Jordan? Where's Valerie???? She just vanished…. a new recast would be important, to keep the Spencer family dynamics in play," along with, "It'll be interesting to see what he brings to the table. Maybe another long-lost Wu relative that could spark some spice with Britt Westbourne? Or maybe awaken Mikey's true sexuality?"
General Hospital Spoilers: Officer Cabrera Is In The House
Another fan wrote, "It can't hurt. Many of the story lines are going No place. I don't even like this new Trina she seems robotic Doesn't have that real feel to her like the original Trina did. He has a little Asian look going. I hope he's not a plant of Mrs. Wu."
Now as far as how long Michael will be on General Hospital no one knows, but here's hoping that he does stay for awhile! Let us know what you think by leaving us a line with your thoughts in our comments section below. General Hospital airs weekdays on the ABC network. Check your local listings for times.
Be sure to catch up with everything on GH right now. Come back here often for General Hospital spoilers, news and updates.