General Hospital Spoilers: Here's What Fans Think Of The New Trina – Tabyana Ali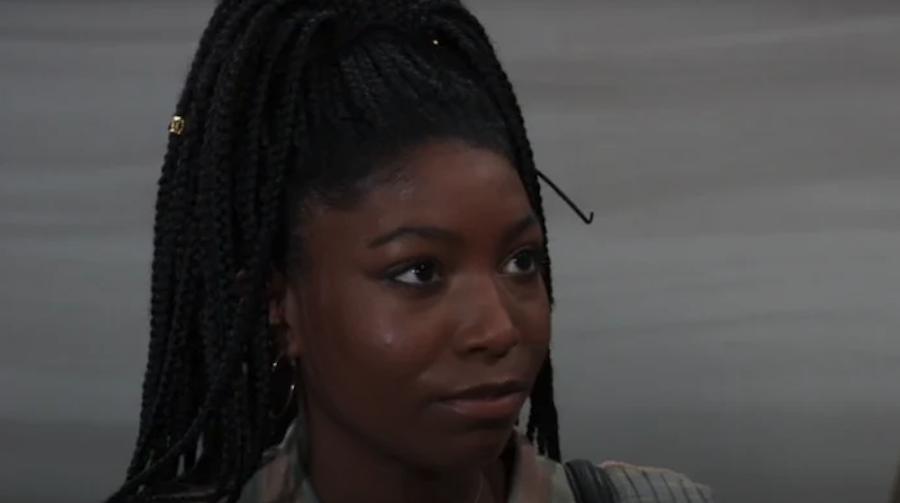 General Hospital spoilers say that while it's not always easy to fill in for someone else's shoes, someone's got to do it, right? Thankfully Tabyana Ali decided to take over as the new Trina Robinson for outgoing actress Sydney Mikayla. She made her debut in Port Charles this past week and of course, fans sure had a lot to say about it! Here's what you need to know.
General Hospital Spoilers: Here's What Fans Think Of The New Trina – Tabyana Ali
Soon after Tabyana made her General Hospital debut, it didn't take very long for fans to add their two cents on the matter. Many of them wrote, "I just watched Tanyana's scenes as Trina and I thought she did fine. My only complaint is that I didn't care for how she was written and directed to defer to Josslyn about Esme. As if Trina hadn't already determined for herself months ago what type of person Esme really is. As if Trina's mother hadn't warned her daughter about Esme," along with, "I think she did okay. She's very tiny compared to Eden & William. I haven't seen her with Nicholas Chavez and he's very tall. Acting wise she was fine but kind of soft spoken but that might have been first day nerves. Sometimes it takes a few months to get comfortable in a role so I'll have a better take on her in the role of Trina."
General Hospital Spoilers: Tabyana Ali Makes Her Debut
Another fan wrote, "She's been one ONE DAY and she doesn't have the same understanding or depth of character and isn't as relaxed with her first scenes with Joss and Cameron as Sydney who has been working with them for YEARS …. well clearly she's not going to work! I'm older and don't usually pay attention to the teen/young adult storylines but never fast forwarded through Trina's scenes, I really liked the character and the actress. NewTrina is beautiful and as with every new soap character — especially if when it is their first soap — it will take some time for them to make the role their own."
Now, as far as what's in store for Trina, General Hospital fans will simply have to tune in to find out what's next! Let us know what you think by leaving us a line with your thoughts in our comments section below. General Hospital airs weekdays on the ABC network. Check your local listings for times.
Be sure to catch up with everything on GH right now. Come back here often for General Hospital spoilers, news and updates.