Days of Our Lives Spoilers: Kristen Faces Off With Steve – Will It End Bad For Him?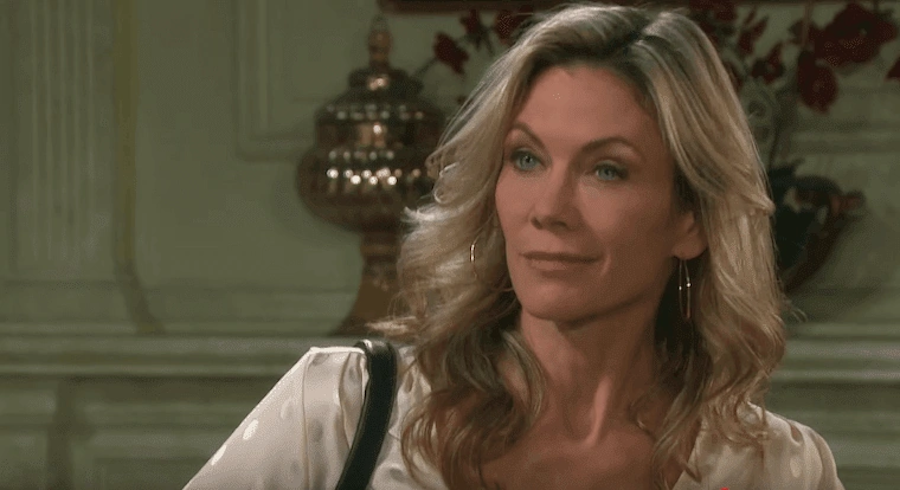 Days of Our Lives spoilers say that Steve Johnson (Stephen Nichols) and Kayla Brady (Mary Beth Evans) will end up in Italy searching for Kristen DiMera (Stacy Haiduk). However, the moment that Kristen catches wind of their plans, she will turn the tables on them. Keep reading below for all of the spoilers you need to know.
Days of Our Lives Spoilers: Kristen Faces Off With Steve
According to the latest edition of Soap Opera Digest,Stacy Haiduk said that Kristen is going to see Mother Superior when she overhears that Kayla is in her office. Of course, Kayla and Steve are in disguise dressed as a priest and a nun. Kristen has to quickly figure out what she's going to do and how she's going to do it. After all, she doesn't like the fact that both Kayla and Steve are in a place where they shouldn't be, and that's in her business. The moment Steve returns to his hotel room, he finds Kristen waiting there for him with a gun.
Stacy put it this way, "Kristen's assuming that Kayla and Steve are there about Sarah, but in the course of the conversation, she realizes that Steve is there for her. Once she figures out that Brady is the one who hired Steve to track her down, she's feeling like a caught animal in a cage."
Days of Our Lives spoilers that of course, Kristen has to figure out what she is going to do next. Of course, Steve can go home and say that he won't say anything, but Kristen knows that he will. Back at the convent, Kayla is caught by Mother Superior rummaging through Kristen's things. After managing to talk her way out of trouble, Kayla sends a text to Steve, but it's Kristen who sees it. But the message that she sends back might not be the real truth about Steve's whereabouts. Clearly, the ball is in Kristen's court now.
Days of Our Lives Spoilers: What Happened To Steve?
Stacy previews, "She lets Kayla know that he's just fine. We don't know what's happened to him, if he's dead or alive though."
In the meantime, let us know what you think by leaving us a line with your thoughts in our comments section below. Days of Our Lives airs weekdays on the NBC network. Check your local listings for times.
Be sure to catch up with everything on DOOL right now. Come back here often for Days of Our Lives spoilers, news and updates.