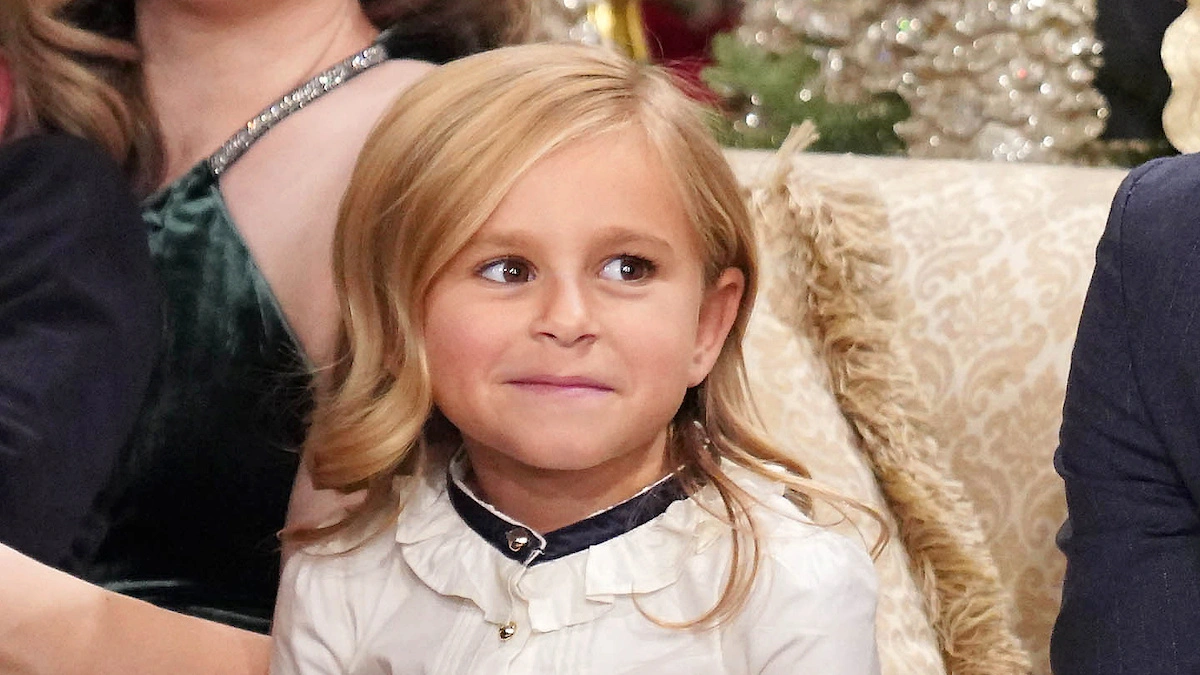 The Bold and the Beautiful fans have noticed something very odd about Liam Spencer and Hope Logan's daughter Beth. It seems as though the writing team of the hit CBS soap might have gotten some key details wrong about the young girl's actual age and her birthdate. At least, according to some fans out there who have been paying particular attention to the character. Here's what you need to know.
The Bold and the Beautiful Writers Make A HUGE Mistake With Beth
As many fans can recall, the Hope Logan and Steffy Forrester baby swap storyline happened in 2019. So technically, Beth would be about 4 years old right now. And while child actors get aged up all the time in the daytime television world, it's probably not necessary to do so on The Bold and the Beautiful when the storylines progress as slowly as they do.
What's more, many The Bold and the Beautiful fans have also noticed that Beth was not born in August or any of the summer months for that matter. Some have taken to Twitter to write, "Beth was born in January. Liam Spencer and Hope got married in August, but they think viewers aren't supposed to remember that," along with, "I noticed that remark by RJ. So how old is Kelly now, I wonder. They didn't need to soras them just yet."
The Bold and the Beautiful News: All About Beth's Beginnings
Before Beth was born, Hope hired Dr. Reese Buckingham, but little did she know at the time that he was actually a very shady doctor. In order to pay off his gambling debts, he told Hope and Liam that their baby had died during childbirth. He then gave the baby to Steffy Forrester and took the adoption money to pay off her debts. Some of the very few people who knew the truth surrounding Beth and what really happened to her were Shauna Fulton and Thomas Forrester. For Steffy, it was quite emotional when she had to give the baby she thought she had adopted legally back to Hope Logan.
The Bold and the Beautiful fans will have to tune in every day to find out what will happen next. In the meantime, let us know what you think by leaving us a line with your thoughts in our comments section below. The Bold and the Beautiful airs weekdays on the CBS network. Check your local listings for times.
Be sure to catch up with everything on B&B right now. Come back here often for The Bold and the Beautiful spoilers, news and updates.