Y&R Spoilers Weekly Update: Audra Panics, Phyllis' Fate Revealed, and Abby Plays Peacemaker
Check out what is happening in Salem this week.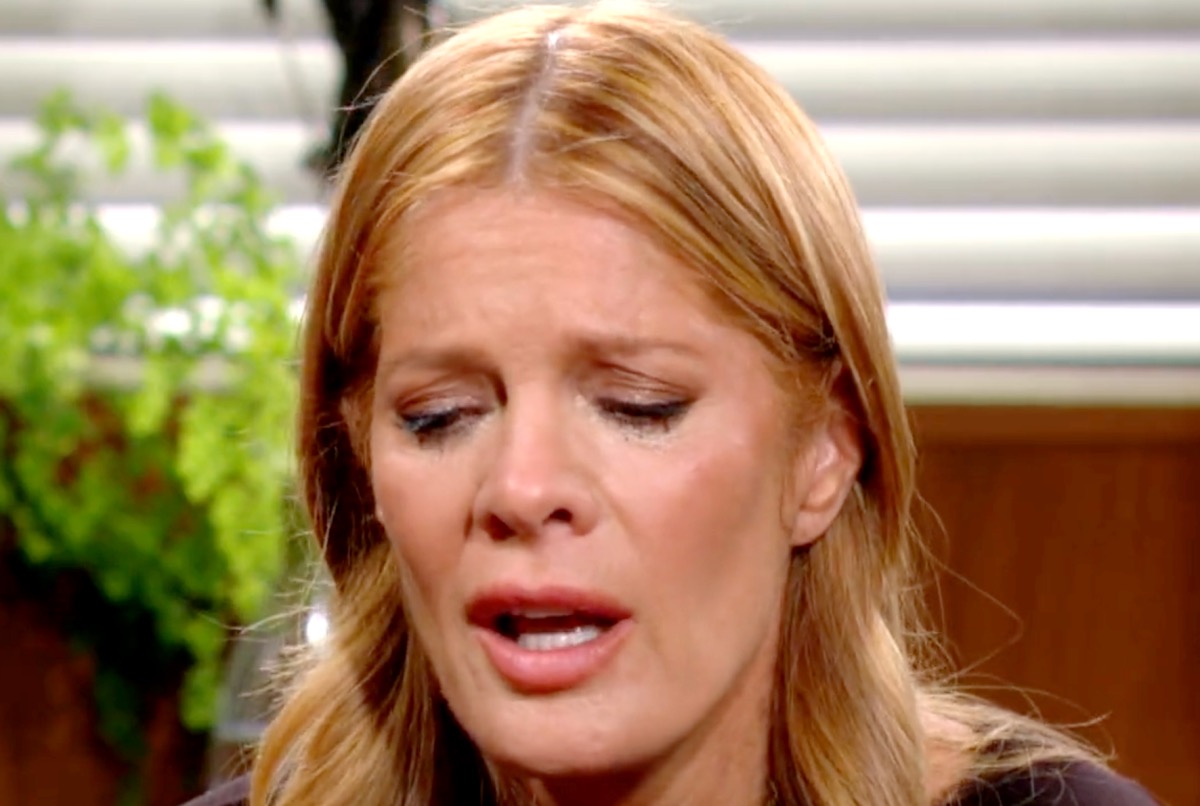 The Young and the Restless (Y&R) spoilers for the week of August 7 tease that Audra Charles (Zuleyka Silver) will panic after Tucker McCall (Trevor St John) rants about her failing to erase an incriminating email about the recording artist who went to jail for statutory rape.
Tucker tells Audra that Adam Newman (Mark Grossman) found the email and demands he do something for him. He cannot believe she failed to delete the email. Now, they both are on the hook for her inability to do her job. Tucker wants Audra to deal with it and make it go away. He won't let her mistake run his life.
The Young and the Restless Spoilers: Audra Charles Is In Trouble
Adam visits Audra at her hotel suite. He tells her that he has an email that proves she helped Tucker cover up a statutory rape scandal at McCall Unlimited. If she doesn't want the information to go public, she must convince his sister Victoria Newman (Amelia Heinle) to hand Newman Media over to him.
After Adam leaves, Audra updates Nate Hastings, Jr (Sean Dominic) on Adam's blackmail. She needs him to help her convince Victoria to hand Newman Media over to Adam, but they cannot tell her about her brother's blackmail. She doesn't want Victoria to know about her coverup.
The Young and the Restless spoilers say Nate is less enthusiastic about helping Audra. He thinks she is overreacting about Adam.
Y&R Spoilers: Phyllis Summers' Fate Revealed
Finally, after months of waiting to see if Phyllis Summers (Michelle Stafford) finally pays the price, the Y&R viewers will learn her fate. She will face the judge during the week of August 7 and learn her sentence. She could decide to plead guilty and beg for a light sentence.

Christine Williams (Lauralee Bell) will want the judge to give her a long sentence. She may point out that Phyllis never suffers any consequences for her actions. Heather Stevens (Vail Bloom) may counter that Christine has a history with Phyllis and cannot be objective where her client is concerned.
The Young and the Restless Spoilers: Abby Newman Plays Peacemaker
Abby Newman (Melissa Ordway) has had enough. She cannot take her mother Ashley Abbott's (Eileen Davidson) obsession with destroying Diane Jenkins (Susan Walters). It has caused a riff with Jack Abbott (Peter Bergman).
The Young and the Restless spoilers say she will go to Diane to help her bring Ashley and Jack together. Abby thinks the siblings need to bury the hatchet and move forward. Diane agrees with her.
Ashley and Jack agree to a truce. However, it probably won't last long, as the Y&R spoilers say that Billy Abbott (Jason Thompson) decides which sibling he will work with.
Y&R fans, do you think Phyllis will go to prison? Do you think Adam will get Newman Media out of his blackmail scheme? Keep watching Young and the Restless, airing weekdays on CBS and streaming on Paramount Plus.
This site is a leading source for everything linked to The Young and the Restless. Check back regularly for more Young and the Restless spoilers and news!