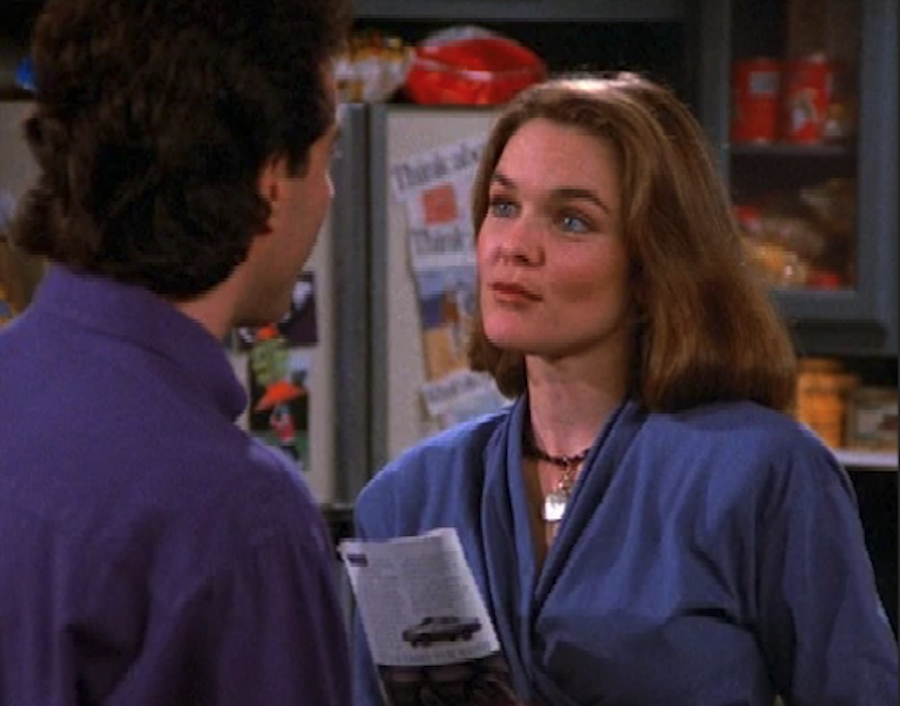 She's bold and she's beautiful, and she's certainly young and restless while she's counting all of the days of our lives. We are pretty certain that this actress in this blast from the past looks very familiar to our audiences. Try to take a guess!
Daytime Blast From The Past: Can You Guess Who This Soap Star Is?
Give up? It's none other than Susan Walters, who is best known for her role as Diane Jenkins on The Young and the Restless!
Speaking to Soap Opera Digest in a new interview, the stunning actress recalled the time that she played a character by the name of Dolores while on Seinfeld back in 1993. Susan said, "I ran into Jason Alexander [George] on a plane coming back from New Orleans, where I was doing a series, THE BIG EASY, and we started chatting. He was like, 'You should come do the show,' and I said, 'I'd love to.' I played a girl whose name rhymed with a body part but it didn't start out that way. That kind of happened during rehearsals because originally she had the same name as 'a poet in a car,' so it was kind of fun how it evolved. In the final scene, where my character tells Jerry, 'You don't know my name, do you?', that was handed to me a half hour before we taped it in front of a live audience. I still get recognized for that episode all of the time and I love it."
It's The Young and the Restless Star Susan Walters
Little do some fans know that Susan also had a role on How To Get Away With Murder as Sharon Tidwell back in 2015. Recalling that acting job, she said, "Viola Davis [inset] is the most amazing person and I'm just so in awe of her talent. On her show, I'm on the witness stand and she had the ability to make you think that you were on the same level with her. You never got the idea that she was this Oscar-nominated star who had just won an Emmy. She made you feel like we're all actors and that was so enlightening to me. That kind of vibe felt very inclusive."
With that said, The Young and the Restless fans will simply have to tune in each and every day to find out what will happen next! Watch this space. In the meantime, let us know what you think by leaving us a line with your thoughts in our comments section below. The Young and the Restless airs weekdays on the CBS network. Check your local listings for times.