General Hospital Spoilers: Donnell Turner Opens Up About What's Next For Curtis And Portia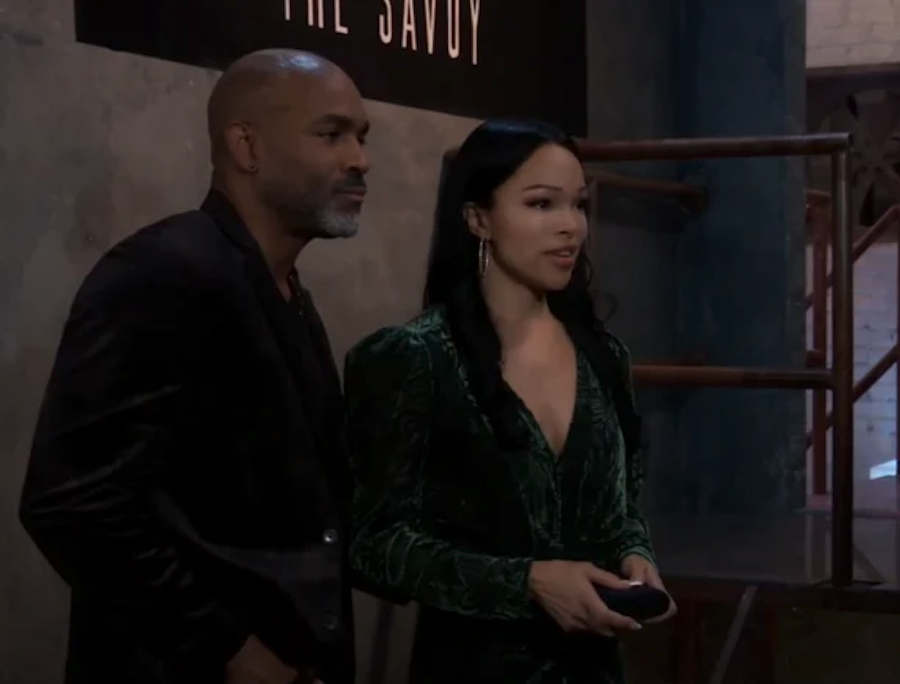 General Hospital spoilers say that if there's anything that we've learned about life in this fictional town of Port Charles, it's that you can expect anything to happen at any given time. Actor Donneel Turner recently opened up about his character Curtis and what's next for both him and Portia. Keep reading below for everything you need to know.
General Hospital Spoilers: Donnell Turner Opens Up About What's Next For Curtis And Portia
Speaking to TV Insider in a new interview, the handsome actor said that more and more people are now learning the secret that Trina could be Curtis' daughter. When asked about it, Donnell said, "Odd behaviors aren't lost on Curtis, but he chalks it up to everything that's happening [with the wedding]. Curtis stands on honesty, and he's willing to cut ties due to the lack of that very thing. You just wonder how this is all going to go down if he finds out. Will there be a wedding?"
Needless to say, many General Hospital fans sure did have a lot to say about the matter on social media. Some comments have included, "In reality, Trina would have FaceTimed Stella. Not leave her own mother's wedding just to check up on a "step-aunt" whom she's not close with," along with, "Jordan never recovered after losing it's original portrayer. NEVER!!!!!!! So first T.J. has 52 dads and now TREE-NAH. Given the lack of minorities this is stereotypical, lazy and insulting. Lastly, please stop conflating Black and Biracial people in 2023. Portia is bi-racial and we need to see some of the white side of her family. If not, why is she estranged from them?"
General Hospital Spoilers: What's Next For Curtis And Portia?
Another General Hospital viewer wrote, "Trina, will be the one, to find out that Curtis might be her father before he does."
Watch this space as we have a feeling that some huge twists and turns are ahead. That said, fans will have to tune in to General Hospital each and every day to find out what's in store for Spencer's future. Until then, let us know what you think by leaving us a line with your thoughts in our comments section below. General Hospital airs weekdays on the ABC network. Check your local listings for times.
Be sure to catch up with everything on GH right now. Come back here often for General Hospital spoilers, news and updates.