The Young and the Restless Spoilers UPDATE Wednesday February 1: Tucker Furious, Adam Turns the Tables, Lily Begs Devon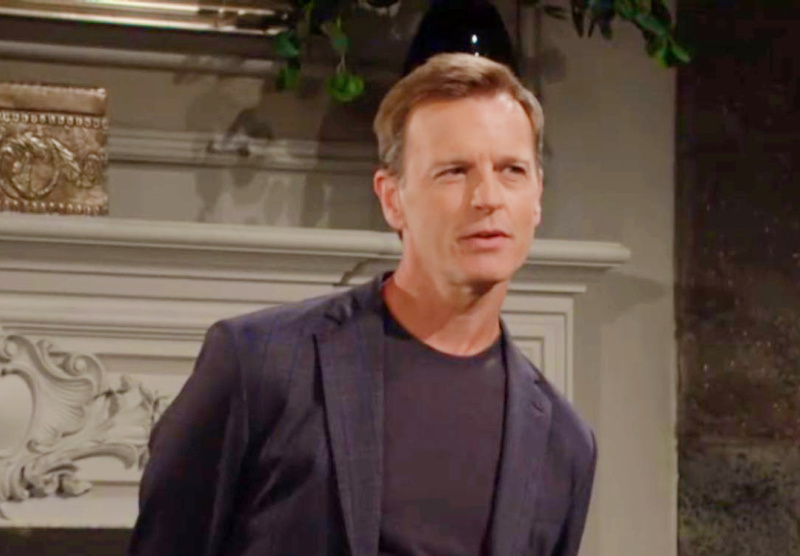 The Young and the Restless (Y&R) spoilers for Wednesday, February 1 tease that a ton of torment is coming down the pike for several residents of snowy Genoa City, Wisconsin. Let's unpack what takes place midweek in GC.
The Young and the Restless spoilers: Adam Wises Up
Kyle Abbott (Michael Mealor) and Victor Newman (Eric Braeden) have been plotting Adam Newman (Mark Grossman). Victor wants his black sheep son back at the family biz and Kyle wants Adam out of Jabot, his family biz. The two men have a common goal and crafted a plan to get them what they wanted.
But explosive show spoilers tease that hoped Kyle's evidence against Adam could blow up big time. After Victor contacted him, he went through business files and found something the two men could use against him. Victor was thrilled.
The Young and the Restless spoilers: Victor Was Thrilled
However this subterfuge won't go as planned and it looks like Adam will snitch to this boss Jack Abbott (Peter Bergman) who will want to know what his son has been up to behind his back.
Kyle is an honest guy so he spills all of the dirty beans and hopes he won't be in too much trouble.
The Young and the Restless spoilers: Kyle Comes Clean
Elsewhere, as Victor and Kyle's trick falls apart, Lily Winters (Christel Khalil) wants to make up with her brother Devon Hamilton (Bryton James).
She will once again try and reason with him, but she should know by now that he is a stubborn man intent on having his way. He'll let her know they will always be siblings but business partner is out of the question as he wants to regain control of Hamilton-Winters.
The Young and the Restless spoilers: Lily Disappointed
Meanwhile, Victoria Newman (Amelia Heinle) wants to buy up Tucker McCall's (Trevor St. John) debt and own him—how soapilicious! But her more proper brother Nick Newman (Joshua Morrow) won't like this bold move. He thinks launching an attack on Tucker is too big a risk and he could be in a position to say I told you so when she forges ahead.
Tucker won't sit back and do nothing if he is attacked and in turn he could unleash the hounds of Hades on NE, and enjoy it immensely!
Be sure to catch up on everything happening with Y&R right now. Come back here often for The Young and the Restless spoilers, news, and updates.