The Young and the Restless Alum Shemar Moore Shares A New Photo Of His Baby Girl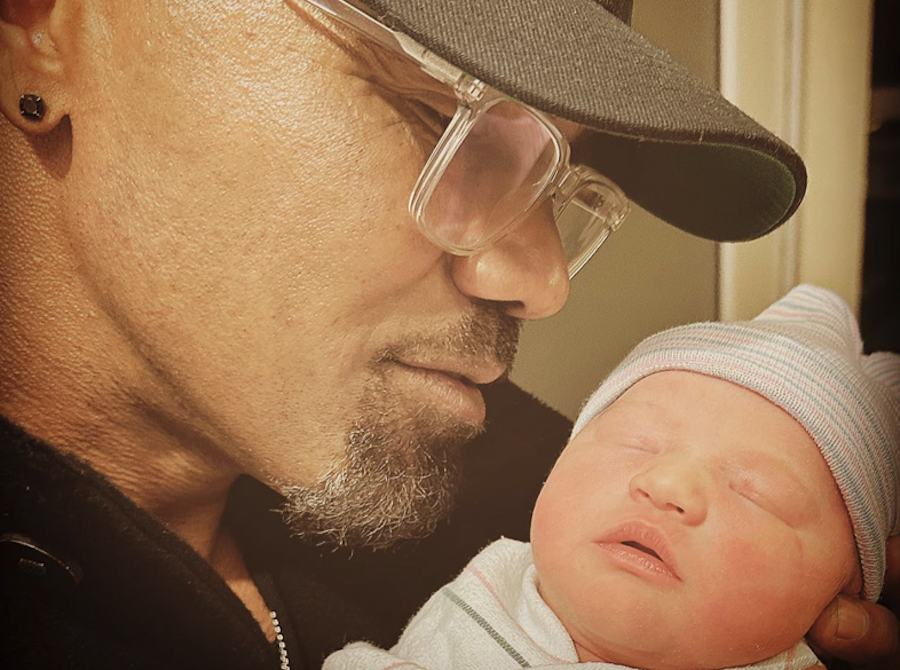 Shemar Moore has had a lot of different roles in his life, but it looks like this is going to be the one role that he's going to love the most. The Young and the Restless alum recently shared a new photo of himself with his newborn baby daughter Frankie and needless to say, his fans are absolutely loving this sweet moment! Keep reading below for everything you need to know.
The Young and the Restless Alum Shemar Moore Shares A New Photo Of His Baby Girl
Shemar is a proud new daddy and he's not afraid to shout that from the highest rooftop in the world! The actor, who is also known for his role on Criminal Minds, took to his Instagram account to caption his new photo with, "RANKIE MOORE!!!! BABY GIRL in da building!!! Born January 24… at 3:38pm…. 7.1 Pounds… 20 inches…. 10 fingers n 10 toes… Already THE LOVE OF MY LIFE!! I'm a Girl Daddy!!!! HOLY SHIT!!! DREAMS COME TRUE!! Grandma Marilyn is in heaven puff puff passing, drinking her wine, and doing her happy dance… I LOVE and MISS YOU everyday Mom. Frankie is gonna grow up to be a KILLA!!! Watch out World, here comes 'Frankie Muthafukkin Moore!!!'"
Talk about some pure excitement, right? Well, many of his fans commented on his photo with, "Ohhh my goodness! I'm sooo happy for you! Truly a blessing!" along with, "Congratulations on the birth of your child! May the lord above and your Mom be guiding lights in your new journey of being a father."
The Young and the Restless Alum Shemar Is A Proud New Papa
Another fan wrote, "What a beautiful daughter! You are beyond Blessed! Journey of a Dreamer is STILL in motion for you! Such a proud Papa! Wishing nothing but Love, Health, & Happiness to Miss Frankie!"
It's without a doubt that Shemar will enjoy every precious moment that he will now have with his baby girl. After all, that's what parenting is all about, right? A few years ago the actor told TV Line that he's been wanting to make some huge changes in his life and what he then called "balance." We are so happy for Shemar!
In the meantime, let us know what you think by leaving us a line with your thoughts in our comments section below. The Young and the Restless airs weekdays on the CBS network. Check your local listings for times.