General Hospital News: Ingo Rademacher Has A Very Special Reunion With Another Port Charles Alum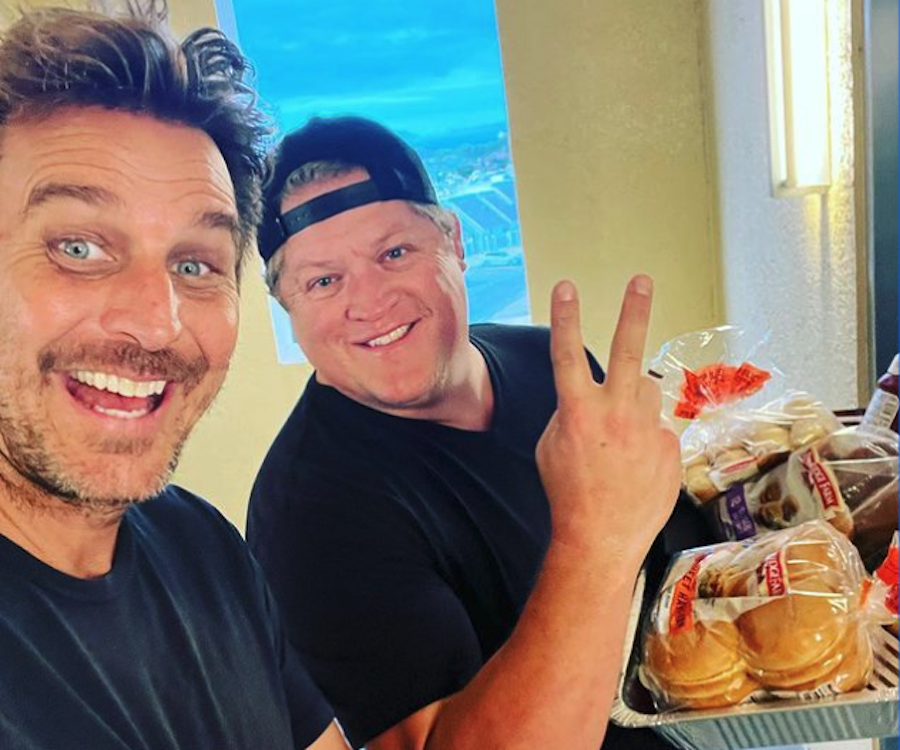 Well, we certainly didn't see this coming! General Hospital star Ingo Rademacher (ex-Jasper Jacks) got to enjoy a very special reunion with another Port Charles alumni this past Thanksgiving. Here's what you need to know.
General Hospital News: Ingo Rademacher Has A Very Special Reunion With Another Port Charles Alum
Ingo shared that the one and only Derk Cheetwood came to visit him and his family in Panama City for the holiday. He shared a photo on Instagram and wrote, "Look who came to visit from just up the street in Tennessee. @derkcheetwood aka Max! The last time we barbecued was 2015 in Hawaii. Kids got to play. Was good to catch up my Bro."
Wow! When Maurice Benard commented with, "Who is that," Ingo swiftly replied with, "@mauricebenard oh hey man. Do you play Sonny? I forgot it's been a while."

As many fans probably already know, both Ingo and his former General Hospital co-star Steve Burton lost their jobs because they refused to comply with the network's vaccine mandate back in 2021. However, according to Deadline, Walt Disney has dropped their COVID vaccination mandate for many of its television shows. Productions will no longer require workers in front of and behind the camera in the most high-risk areas of their sets to be vaccinated. As many fans can recall, the use of vaccination mandates was agreed to by unions and producers as part of the so-called Return to Work agreement last year. 
General Hospital News: What's Next For Ingo?
Unfortunately, it doesn't look like Ingo will get a second chance with his former employers at the ABC network. To make matters worse for Ingo, the actor is still suing the ABC network over discrimination. The actor said that the ABC network's vaccine mandate was just used as a "ruse" to apparently get rid of him from the show. Ingo believes that General Hospital had plans to pink slip him anyway, seeing how his contract was up during the summer of 2021. 
His lawyer said, "Put simply, ABC did not fire Ingo because he did not perform the essential functions of his job. It fired him because it disagreed with political and social views he espoused. It fired him because he did not share the company's preferred political and social views. That violates the California Labor Code and constitutes a breach of Ingo's employment agreement."
For now, let us know what you think by leaving us a line with your thoughts in our comments section below. General Hospital airs weekdays on the ABC network. Check your local listings for times.
Be sure to catch up with everything on GH right now. Come back here often for General Hospital spoilers, news and updates.