The Young and the Restless Spoilers: Chelsea Can't Stop Thinking About Her Kiss With Billy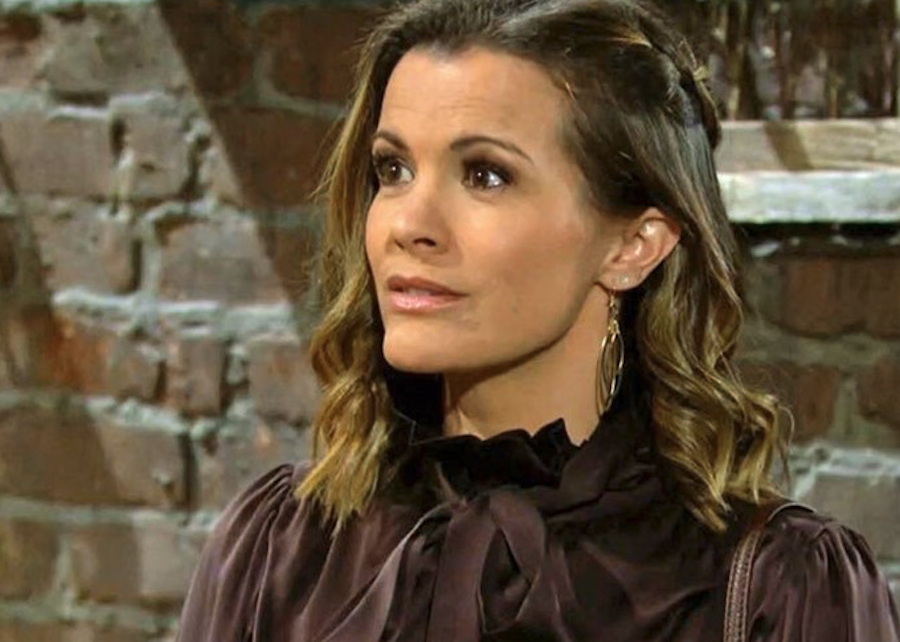 The Young and the Restless spoilers say that even though she knew it was a wrong move, she did it anyway, and now she can't stop thinking about it. It looks as though Chelsea won't be able to stop thinking about her kiss with her ex Billy, and that her feelings might put her in a place that will make her do something regrettable. Here's what you need to know.
The Young and the Restless Spoilers: Chelsea Can't Stop Thinking About Her Kiss With Billy
Speaking to Soap Opera Digest in a new interview, The Young and the Restless Executive Producer and Head Writer Josh Griffith previewed what's ahead for some of our favorite residents of this fictional town of Genoa City. When asked about the Chelsea, Billy and Lily love triangle, he said, "Chelsea and Billy's kiss is something that she can't forget, even though he's very clear that it was a mistake, and that he will not act on it in any way. Chelsea will be unable to let that go, and as she moves forward into a very interesting realm for her that's much beyond the podcasts, Billy will inevitably step in. Billy continues to feel that he's an outsider at Chancellor-Winters because he's not family. That's going to create conflict with Lily as they try to manage business with the fact that they're romantically involved."
Griffith also offered a preview for what's in store for Kyle and Summer. He said, "In the midst of trying to keep the peace between their mothers, Kyle and Summer haven't lost their passion, so they decide to renew their vows in Genoa City. We're making up for the fact that fans never got to see their wedding, so Kyle and Summer are going to have a beautiful renewal of their vows on the Abbott estate."
The Young and the Restless Spoilers: What's Next For Sharon?
Now, as far as Mariah, Tessa and Sharon, Griffith also added, "Mariah and Tessa are going to encounter all of the common obstacles that couples face when they're trying to adopt. Sharon will be very involved in this storyline that will lead into another storyline, where all of her training will be called upon — and I'm not talking about pouring coffee."
Of course, fans will have to tune in for all of the action! In the meantime, let us know what you think by leaving us a line with your thoughts in our comments section below. The Young and the Restless airs weekdays on the CBS network. Check your local listings for times.
Be sure to catch up with everything on Y&R right now. Come back here often for The Young and the Restless spoilers, news and updates.