The Bold and the Beautiful Alum Joe LoCicero Is Training To Become His Partner's Doula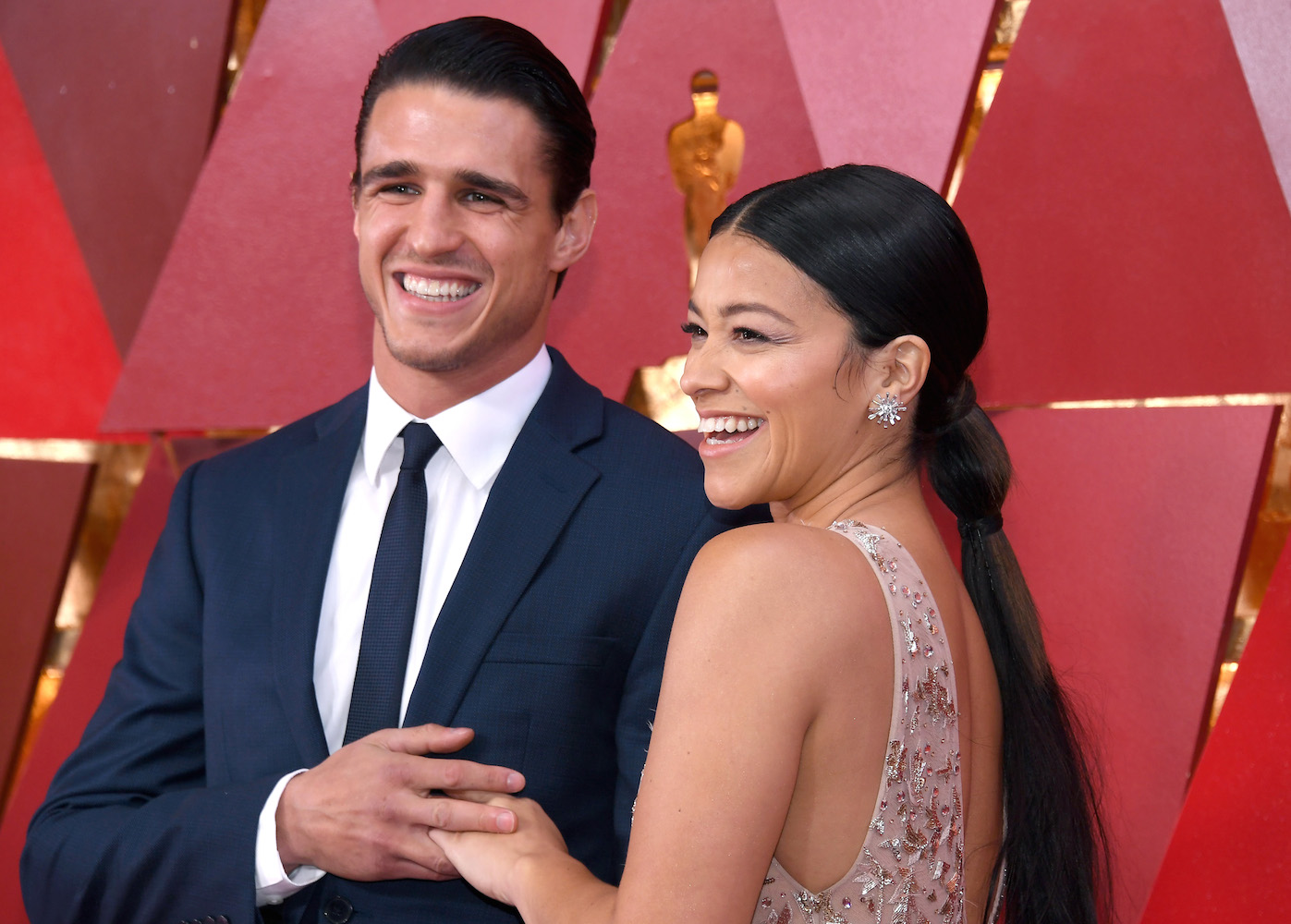 The Bold and the Beautiful alum Joe LoCicero sure is a multi-talented kind of guy. There are new reports that say that Joe is training to be his wife Gina Rodriguez's doula so he can be as hands-on as possible when their baby arrives. How sweet! Here's what you need to know.
The Bold and the Beautiful Alum Joe LoCicero Is Training To Become His Partner's Doula
In an interview with Entertainment Tonight, Gina said that her husband Joe wants to be the one that pulls their baby out when the time comes. Now, whether or not that happens, remains to be seen. She told the site, "My husband is training to be my doula. He's really next level."
Gina continued, "He's a martial artist and so it's basically, you know, he's cornering the fight of my life," she jokes of the impending birth. "I wouldn't call it a fight — I would say, it's like … me climbing my Mount Everest and he's gonna corner me for it." 
That, and it also sounds like he wants a front row seat! "He's magical," she gushes. "He's definitely the better half, so I'm hoping that he'll just go on in there and pull our baby out."
The Bold and the Beautiful News: Joe and Gina Are Expecting!
Gina, who also stars in Jane the Virgin, also added that she's working on a new project that focuses on mental health called Ollie's Odyssey. It focuses on a boy and his lost toy. 
She said, "I love that I got to do a project that deals with difficult subject matters, 'cause I miss shows that talked about grief and change and loss and, you know, mental health. It was incredibly emotional, but also therapeutic. I find that when I have to go to those spaces as an actor that can be a little tougher to live in, I actually utilize the technique of going to a very happy space 'cause then it allows me to lead my experience in a space of joy. There's so much to be grateful for, even the difficult times." 
In the meantime, let us know what you think by leaving us a line with your thoughts in our comments section below. The Bold and the Beautiful airs weekdays on the CBS network. Check your local listings for times.
Be sure to catch up with everything on B&B right now. Come back here often for The Bold and the Beautiful spoilers, news and updates.