The Young and the Restless Spoilers: Did Robert Newman Want To Leave Genoa City?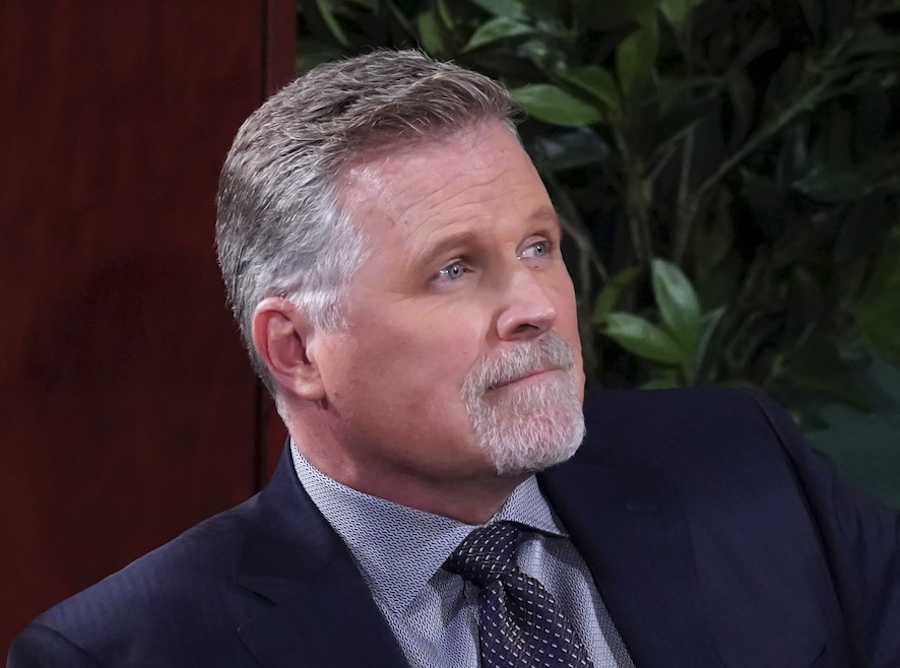 The Young and the Restless spoilers say there's speculation on whether or not actor Robert Newman really did want to leave Genoa City. After all, his character Ashland Locke was incredibly popular, despite his villainous ways. While no one knew exactly what was in store for Ashland before his rather untimely death, Robert did hint that he was willing to play the character for as long as he was hoping the writers would keep him on. Here's what you need to know.
The Young and the Restless Spoilers: Did Robert Newman Want To Leave Genoa City?
In an interview with Soap Opera Digest, Robert said that he definitely enjoyed his time in Genoa City. But at the same time, he knew that Ashland's shelf life wouldn't be very long for several different reasons. He said, "Even I could see that as a problem for the character. He's not really connected to any family there — he's not a Newman or an Abbott, except through Victoria, and by the time we finish with Victoria, he's done with her, he's been conned twice by her. I just didn't see any reason for him to exist any further in that town. But I really liked playing the character and I want to shout-out the directors — and the writers, too — because they gave me a lot of freedom to really try to find the nuances of this man's personality and what made him tick."
However, Robert did admit that being so far away from his family (he lives full-time in Connecticut) was taking a toll on him. He said, "Another six months in L.A., I think, would have really, really taken its toll on me. So I almost immediately breathed a sigh of relief because I don't even know that I realized what a toll [being separated from my family] was taking on me. And then shortly after that, Kendal came out to L.A. for a week; right after she left, I just felt a deep sense of … I just went down, you know? I think depression is too harsh to say, but I just sort of felt my whole self start to fall down. I just don't think I realized how much it meant to me to have her there for the week, so once I wrapped my brain around leaving the show, which was one thing, leaving L.A. was a whole other thing."
The Young and the Restless Spoilers: Was This The Right Time For Ashland To Die?
So, what's next for Robert? He previewed, "I'm going to be doing Rock of Ages at the Barn Theatre in Michigan [from August 9-21]. That'll be fun. And my agents are already [keeping me busy]. Right now, I'm being considered for Wicked, to play the Wizard for both Broadway and the national tour. That would certainly be a great get. He's submitting me for all kinds of stuff — I just submitted a tape for THE GILDED AGE, which is a beautiful show. There's just so much great stuff out there right now and there are a lot of other things I want to do."
In the meantime, let us know what you think by leaving us a line with your thoughts in our comments section below. The Young and the Restless airs weekdays on the CBS network. Check your local listings for times.
Be sure to catch up with everything on Y&R right now. Come back here often for The Young and the Restless spoilers, news and updates.