The Bold and the Beautiful POLL: Should Carter Dump Paris For Quinn?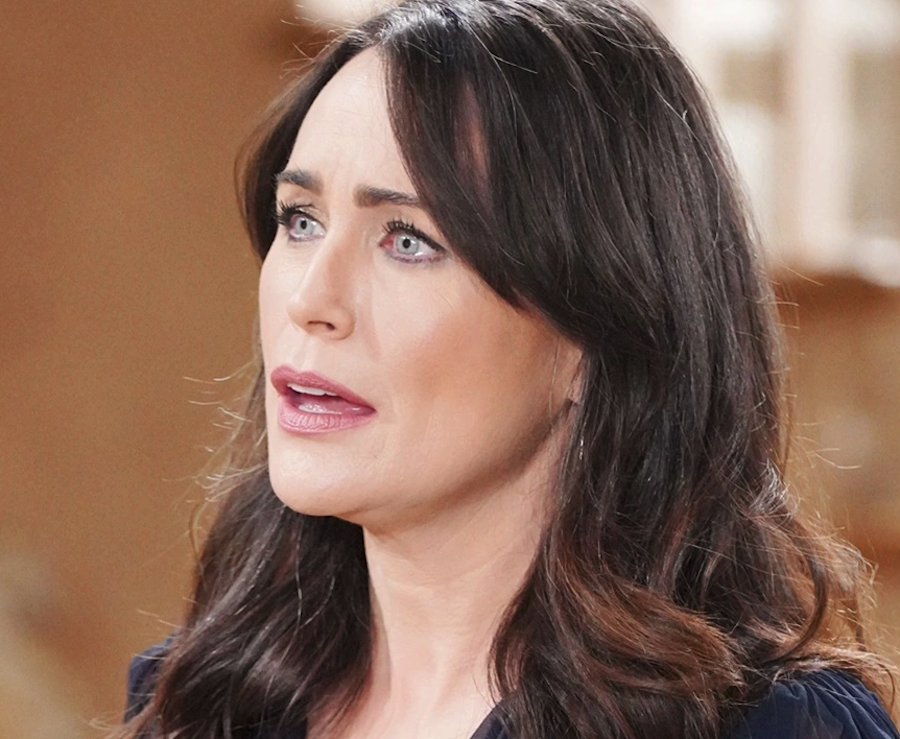 The Bold and the Beautiful spoilers say that Carter Walton (Lawrence Saint Victor) has a choice to make but for some critics, they think it is an easy one. Now that Quinn Forrester (Rena Sofer) has declared her love for him, is it time for him to ditch Paris Buckingham (Diamond White) and the entire Buckingham family for good and move on with the true love of his life? Keep reading below for everything you need to know.
The Bold and the Beautiful POLL: Should Carter Dump Paris For Quinn?
The Bold and the Beautiful spoilers tease that Quinn is going to crash Carter and Paris' wedding and tell him exactly how she feels about him. It's definitely a true love moment that will leave Carter terribly confused and his bride-to-be Paris terribly upset. Quinn, meanwhile, can barely hold her breath or keep her mascara on as this is the moment she's long been waiting for.
Of course, it didn't take long at all for both fans and critics of the show to weigh in on the matter. Many of them wrote, "Is this even a decision? He barely wants Paris and now that Quinn is free he knows what's up. And I'm gonna need Quinn to go after Donna because that B busted up her marriage and the Quinn I know won't take that disrespect even if she's laying down with Carter," along with, "I hate when a character has to be completely stupid for a storyline to work. I haven't ever liked Paris but I didn't think she was a moron. Her infatuation with Carter has her spouting the most ridiculous things. It's also made Carter look like a monster, unless we're supposed to ignore the fact that he is 40 and Paris is 23."
The Bold and the Beautiful Spoilers: What's Next For Carter And Quinn?
Another critic wrote, "I don't really care about these couples but Is this gonna move at lightning speed – Quinn discovers Eric and Donna, Eric says go for Carter, and off Quinn races. Rather than playing the beat they did months ago where Quinn was gonna go psycho on Donna. I would still like to see Quinn be all "I warned you…". But it all seems like it may be tied up in a nice bow."
Of course, The Bold and the Beautiful fans will have to tune in to find out what will happen next! In the meantime, let us know what you think by leaving us a line with your thoughts in our comments section below. The Bold and the Beautifulairs weekdays on the CBS network. Check your local listings for times.
Be sure to catch up with everything on B&B right now. Come back here often for The Bold and the Beautiful spoilers, news and updates.