Adele And Harry Styles Turned Down Buckingham Palace's Offer To Perform At The Platinum Jubilee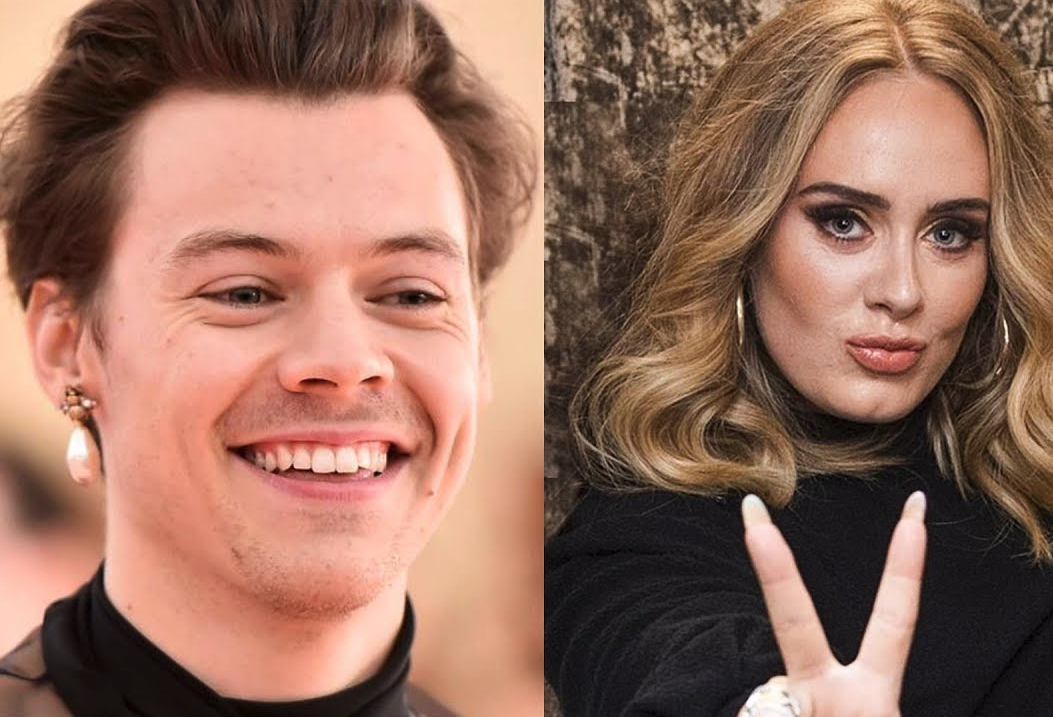 It looks like there were some people who simply weren't feeling all the different moods that weekend. There's a new report that suggests both Adel and Harry Styles turned down Buckingham Palace's offer to perform at Queen Elizabeth's Platinum Jubilee celebrations earlier this month. One could only imagine what Prince Louis' reaction would have been to their performances, right? Here's what you need to know.
British Royal News: Adele And Harry Styles Turned Down Buckingham Palace's Offer To Perform At The Platinum Jubilee
According to the Mail on Sunday, organizers over at the Party at the Palace had asked Adele to fly to London to be a part of the celebrations but she politely declined their offer.
One source close to the situation said, "They were told she couldn't do it. Scheduling issues, or something like that, were given as an excuse. It caused a lot of surprise, particularly as she was awarded an MBE. After all, how many chances will there be to perform in front of Buckingham Palace for the Queen?"
British Royal News: Harry Said No Thanks
If that weren't enough, Harry Styles was also asked to perform, but he rejected the opportunity to do so. Of course, many royal fans and critics alike couldn't help but comment on the matter with, "Sorry monarchy, none of the cool kids want to come to your party. And that attitude that everyone should not only submit to the monarchy's demands but be thrilled about it is why you lost the Sussex's in the first place," along with, "The Queen didn't even attend the concert. Adele and Harry Styles don't need the palace for exposure anymore than Harry & Meghan. These fart sniffers really need to remove their heads from their asses and leave the palace bubble for a few minutes. And not to stage a publicity stunt with Wills poverty-role playing. Or Kate breaking Covid rules for a photo op."
Another fan wrote, "I think it was more optics. The UK is going through alot with housing, food prices rising and gas, not being able to heat homes etc. And Adele and Harry, two of the biggest acts working currently taking cash essentially from the government to perform just is not a good look. I think Harry and Adele have some sense in that regard."
In the meantime, let us know what you think with your thoughts in our comments section again. Be sure to catch up with everything on the British Royal Family right now. Come back here often for the British Royal Family news and updates.