The Bold and the Beautiful POLL: Who Is Finn's Crazier Mother – Li Or Sheila?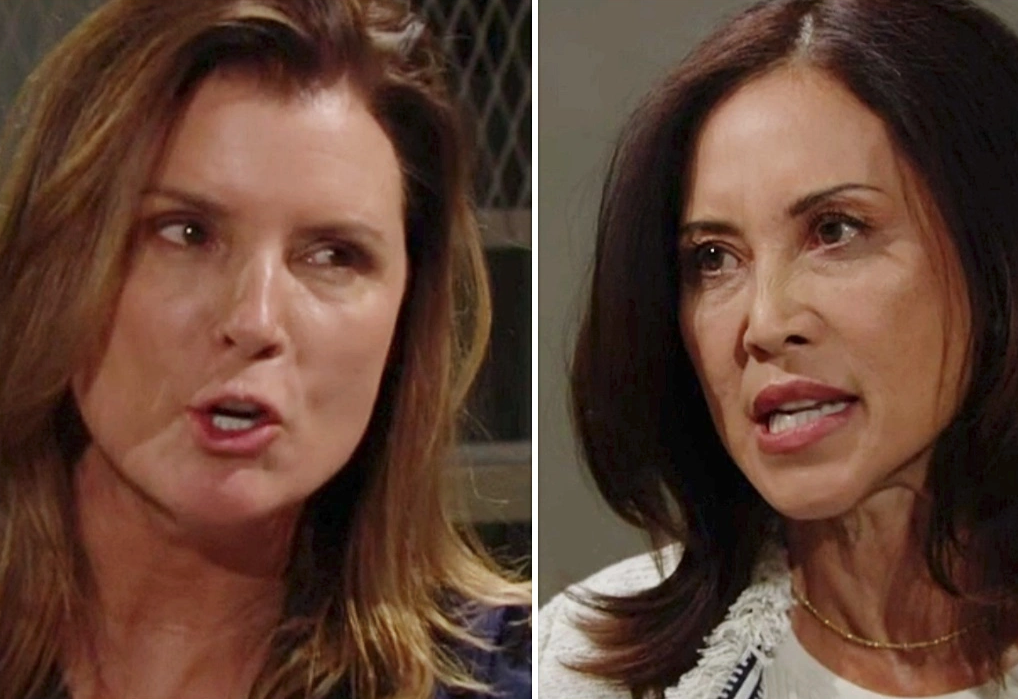 The Bold and the Beautiful spoilers say that Dr. John Finnegan (Tanner Novlan) can definitely feel like he's been blessed. And that's blessed with all the crazy in his life. That's because it seems like his two mothers Li and Sheila certainly know how to deliver the kind of drama that even has Brooke Logan distancing herself from this mess. Keep reading below for all of the spoilers you need to know.
The Bold and the Beautiful POLL: Who Is Finn's Crazier Mother – Li Or Sheila?
As many B&B fans know by now, Sheila Carter had accidentally shot and supposedly killed her son during a heated argument in a dark alleyway with Steffy Forrester. However, it turned out that Finn had actually survived the shooting and it was his other mother Li who has been hiding this little piece of information from everyone. Because not much is actually making sense in this storyline, Li helped Sheila escape from prison and even brought her to where she's been keeping Finn this entire time. As luck would have it, Finn has also woken up from his coma just to see both of his mothers in the same room together.
Of course, The Bold and the Beautiful fans sure have a lot to say about the matter. Many of them have commented with, "Li wouldn't think to grab something to knock Sheila out when her back was turned and talking to Finn? I do love these scenes though. I'm interested to see what happens next," along with, "I have enjoyed these scenes but I had problems with the way Li reacted. First of all, why did she shut the damn door when Sheila walked in? Keep it open! And when Sheila demanded to know where Finn was buried or his ashes were spread…lie! Tell her you spread them at the beach, whatever, just tell her what she wants to hear and send her on her way, then call the police. And that beeping noise…it was the microwave, the washer, the dryer…anything."
The Bold and the Beautiful Spoilers: What's Next For Finn?
Another fan wrote, "Bradley wrote the funniest line when Sheila said you're even crazier than me. Nobody is crazier than Shelia too bad Li didn't try to knock her out when she had the chance. Imagine how this could have been more compelling had Finn "perished" due to a freak accident intervening in a fight between Sheila and Steffy. Li fakes her death, Sheila goes on trial for manslaughter. And the catch is can he wake up on time and prove for once she was innocent? Far more compelling than this."
Of course, fans will have to tune in to find out what will happen next! In the meantime, let us know what you think by leaving us a line with your thoughts in our comments section below. The Bold and the Beautiful airs weekdays on the CBS network. Check your local listings for times.
Be sure to catch up with everything on B&B right now. Come back here often for The Bold and the Beautiful spoilers, news and updates.