Days of Our Lives Spoilers: William Christian Opens Up About His Departure From The Show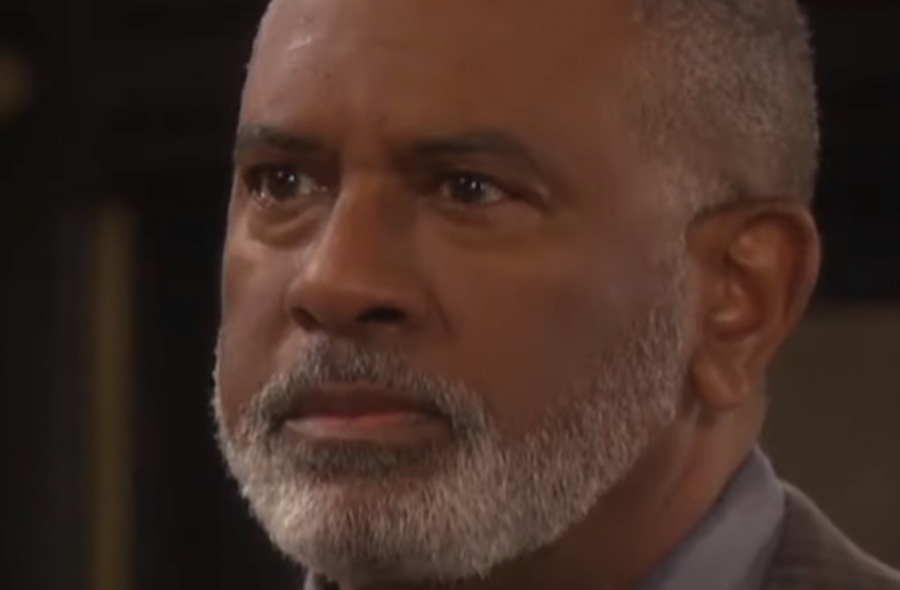 Days of Our Lives star William Christian has opened up about his departure from Salem. The actor, who has played TR Coates for the last several months now, met his demise when his daughter Lani Price (Sal Stowers) shot him. Here's what he has to say about his character's death. Keep reading below for everything you need to know!
Days of Our Lives Spoilers: William Christian Opens Up About His Departure From The Show
While there's no doubt that TR wasn't the best father out there for Lani, did he really deserve to die the way that he did? According to William, maybe. He said, "Well, nobody deserves to die, but as far as a storyline, sure. He met with a justifiable ending."
That said, TR's ending certainly didn't come as a shock to William Christian at all. He explained, "The way it was explained to me is he was going to go down a dark hole. Why is somebody a drug addict? I would have loved to explore that a little bit more, because it's self-destructive. You have everything, then you're sabotaging yourself? I would have liked to investigate a little more of that. Why was the guy doing this stuff? Who did he owe money to? Did the drugs have something to do with that? That's all."
"But, don't get me wrong," Christian quickly adds. "That wasn't the story. TR was a guy who came in and was affecting Paulina's life and things between Paulina and Abe. That's really what the job was and what I was there to do. That job was complete. I did that job, and it was written well. I just wanted to be there a little bit longer."
Days of Our Lives Spoilers: Did TJ Deserve To Die?
William also said that even though he's sad that he's no longer on Days of Our Lives, he's made some great memories in the process.
"I had a lot of fun in a scene I had with Leann Hunley [Anna] early on," Christian continues. "I was looking at her on the monitor one day and thought, 'She's great.' And then we had a scene together out of the blue, and it was great. I had a great time with Donielle Artese [Beth], too. She and I clicked in a lot of different ways. We talked about characters and stuff like that. She was amazing. Susan [Seaforth Hayes, Julie] is a powerhouse. I love her. We talked about old Hollywood and her growing up in this business. Also, Jim [Reynolds, Abe] has been around there for 100 years, and I've been on [DAYS] with him before [in 2018 as a minion]. He always makes you feel comfortable on set. I just enjoyed everybody. My friend Albert [Alarr, co-executive producer], who pitched this thing to me … He's such a good director. I loved getting his notes and Janet's [Spellman-Drucker, producer] notes. And Sonia Blangiardo, who used to be a director on ALL MY CHILDREN, was so great to work with there. And the crew people and the people in hair and makeup…. I had a great time."
Needless to say, Days of Our Lives fans will have to tune in to find out what will happen next. In the meantime, let us know what you think by leaving us a line with your thoughts in our comments section below. Days of Our Lives airs weekdays on the NBC network. Check your local listings for times.
Be sure to catch up with everything on DOOL right now. Come back here often for Days of Our Lives spoilers, news and updates.