The Young and the Restless Spoilers: Is A Shick Reunion In The Works?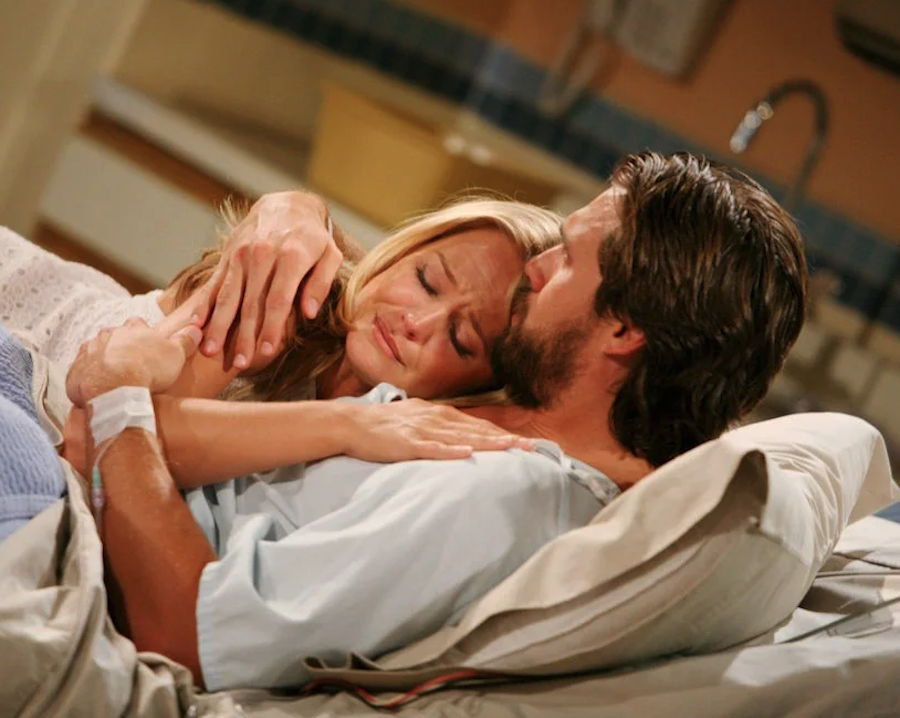 The Young and the Restless spoilers say that a lot of people now believe they say this coming from miles away. Now that Jordi Vilasuso has announced that he is leaving the show as his character Rey Rosales, a lot of people can't help but wonder what this means for Sharon Newman (Sharon Case). Actually, who are we even kidding? There's a lot of speculation (that will probably turn out to be true) that Sharon will soon have yet another reunion with Nick Newman (Joshua Morrow). In other words, Shick, reactivated. Here's what you need to know.
The Young and the Restless Spoilers: Is A Shick Reunion In The Works?
Sadly, Sharon Newman is about to lose another man in her life, but it's not like we haven't seen this before, right? And it's not like she doesn't have a crop of exes to go back to including Nick Newman. That's why a lot of people believe that once Rey leaves (or dies.. whatever comes first), Sharon will go running back to Nick in a heartbeat.
Of course, it didn't take very long for both fans and critics alike to weigh in on the matter on social media. Quite a few of them have written comments such as, "We are heading probably back to Shick reunion and that's ok by me because Sharon & Nick has amazing chemistry and actors are so at ease with one another. I know people are complaining about the reunion but YR right now is playing characters that people are familiar with and love. They are doing old fashion character driven type soap makes the viewer to get attached to all the messiness of lives of the citizens of GC," along with, "I think the Sharon and Nick together was always the end game. Victor is like 80 years old so he won't be around forever no matter what he says. Time isn't on his side. They will make them the Nikki and Victor without Nick being Victor. Between them they have five kids. I knew something was up when they wanted Sharon to go to Christians school for a project. I wondered why they just never shared custody of the boy. I think the growth is coming from the fact that it has been shifting from all Newman's all the time. It was getting tedious."
The Young and the Restless Spoilers: What's Next For Sharon Newman?
Another critic wrote, "I guess Chelsea will go running back to Adam again. A Shick reunion was inevitable."
In the meantime, let us know what you think by leaving us a line with your thoughts in our comments section below. The Young and the Restless airs weekdays on the CBS network. Check your local listings for times.
Be sure to catch up with everything on Y&R right now. Come back here often for The Young and the Restless spoilers, news and updates.