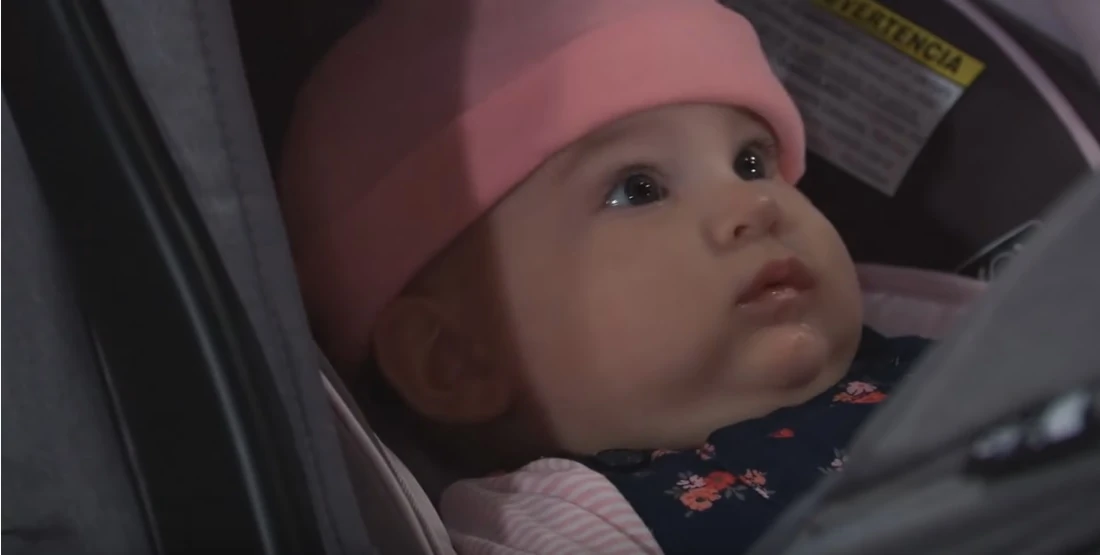 General Hospital spoilers say that when it comes to this fictional town of Port Charles, there aren't a lot of secrets that can be kept hidden for too long. As a matter of fact, the February sweeps says that the truth about Bailey and Louise is about to be exposed, which gives Maxie Jones (Kirsten Storms) every reason to be worried. Here's what you need to know.
General Hospital News: The Baby Switch Lie Is About To Be Exposed
Speaking to Soap Opera Digest in a new interview, co-head writers Chris Van Etten and Dan O'Connor broke down what's in store for some of our favorite characters in the coming weeks. As far as the baby switch storyline is concerned, they said, "The secret of Bailey and Louise is at the precipice of being exposed. Maxie and Brook Lynn are desperate to keep the truth from coming out, but this story is reaching a crescendo. Anna, Valentin, Felicia, Chase, Dante, Drew — anyone who has a vested interest in protecting Louise and/or seeing Peter's downfall will have a role to play in this very fraught chapter of the story." 
If that weren't enough, it seems like Peter August (Wes Ramsey) is hell bent on getting his revenge.
The scribes added, "Peter is desperate, and desperate men are dangerous. He is willing to exploit every opportunity, every secret and all the leverage he has at his disposal to secure his freedom and reunite with his family, while Valentin's realization about baby Bailey may come too late and put his whole family in danger."
Now as far as the romance is concerned, "Brook Lynn and Chase's romantic tension may boil over, if they can just get out of each other's way; and Maxie and Austin's feelings for each other are becoming harder to deny, but they could face a huge obstacle if Austin's involvement with Victor is exposed."
General Hospital News: What's Next For Peter And Maxie?
Of course, fans will have to tune in to find out what will happen next! Let us know what you think by leaving us a line with your thoughts in our comments section below. General Hospital airs weekdays on the ABC network. Check your local listings for times.
Be sure to catch up with everything on GH right now. Come back here often for General Hospital spoilers, news and updates.