The Bold and the Beautiful Spoilers: Sheila Believes Taylor Is An Ally Against Brooke – Is She Right?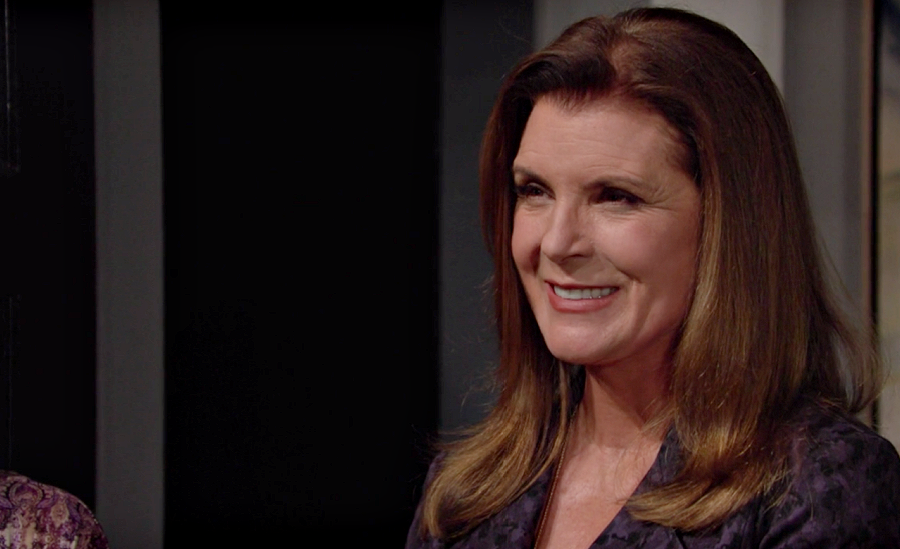 The Bold and the Beautiful spoilers document that Sheila Carter (Kimberlin Brown) believes Taylor Hayes (Krista Allen) is offering her a second chance. While it does seem that this recast character has a level of compassion for Sheila, Taylor intends to observe Sheila.
B&B's legendary villain is desperate. She is so focused on establishing a relationship with her son, John Finn Finnegan (Tanner Novlan), and grandson, Hayes Forrester Finnegan (Samantha Worden and Piper Harriet), that her powers of observation are clouded.
Taylor may see a slightly kindred soul. But the goal is to determine if the Finnegan and Forrester families are safe with Sheila around.
Bold And The Beautiful Spoilers – Ridge Forrester Calls Sheila Crazy
Ridge Forrester (Thorsten Kaye) does not want Sheila around his family. He believes that she is crazy and there is no reasoning with her. But there she was on Christmas Eve at the cliff house.
Steffy Forrester Finnegan (Jacqueline MacInnes Wood) remains unsettled by Sheila's access to Hayes. Finn is not conflicted. He agrees that Sheila's backstory makes it impossible for a normal mother-son relationship to exist.
Ridge's attitude means that Taylor will not be able to offer Sheila indefinite leeway. His protective nature could eventually serve to save Taylor as well.
Bold And The Beautiful Spoilers – Taylor Hayes Shrugs Off Brooke Rivalry Talk
Taylor was surprised to hear Sheila lay into Brooke Logan Forrester (Katherine Kelly Lang) as she did. But Sheila's questions and comments about New Year's Eve were telling.
Sheila senses that she can play into Taylor's rivalry with Brooke as a way to form an alliance. Taylor shut down the enemy angle. But fans know that Brooke remains an impediment to any hoped-for reconciliation with Ridge.
So, in addition to evaluating whether Sheila is stable and has changed, Taylor might consider parallel goals in the future.
Bold And The Beautiful Spoilers – Sheila Carter Responds To Betrayal
Sheila got very angry when Deacon Sharpe (Sean Kanan) was not able to be of use to her. Her belief that he could somehow help her efforts with Finn was a stretch. But Sheila believes that Deacon owes her for the kindness she has shown him.
Instant trouble will emerge if Sheila ever determines that Taylor is not offering her a so-called second chance. Yes, B&B's legendary villain could quickly switch targets, from Brooke to Taylor, if that happens. That, ironically, could turn Brooke and Taylor into allies by necessity.
Soap Spoiler is a leading source for everything linked to The Bold and the Beautiful. Check back regularly for B&B spoilers and news!