Prince Harry And Nacho Figueras Are Shopping For Their Wives In New Instagram Pic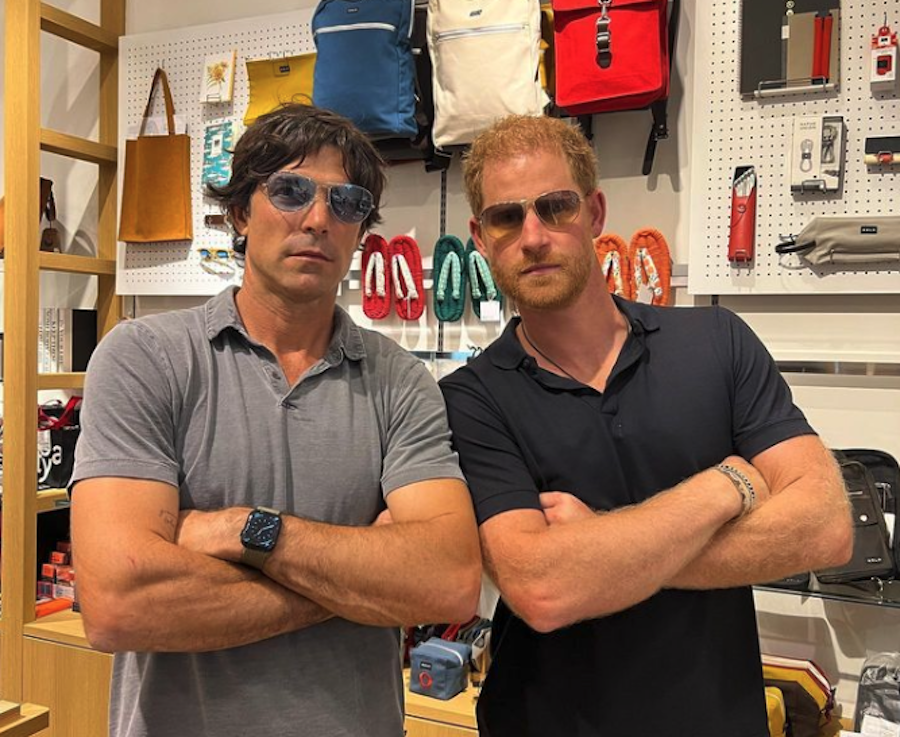 Prince Harry clearly has no time for anyone's drama. That, and he's certainly not paying attention to any of  the rumors that say he and Meghan Markle are getting a divorce. Keep reading below for everything you need to know.
Prince Harry And Nacho Figueras Are Shopping For Their Wives In New Instagram Pic
As many royal fans are probably aware by now, there have been so many different rumors suggesting Prince Harry and Meghan Markle's marriage is suffering. That's mostly because of all the pressure that they have been dealing with, both personally and professionally. They lost a lot of income when Spotify decided to pull the plug on their contract. If that weren't enough, Christian Dior also decided that they didn't want to work with the Duke and Duchess of Sussex in a brand agreement. There's even a rumor that suggests Harry and Meghan are being pressured to produce more content with Netflix just because they might be on the outs with them, too.
It's really no wonder that everyone thinks Harry and Meghan are close to getting a divorce. However, Harry's best friend (and his brother from another mother) Nacho Figueras managed to dispel all of those rumors. He shared a photo of himself along with Harry in Japan and captioned it with, "Shopping for our wives. A big thank you to Tokyo for your generous hospitality and kindness towards us. And of course, for your continued support of @sentebale!"
Royal Family News: What Did Prince Harry Buy?
Shopping for their wives? You betcha. Of course, many of his Instagram followers commented on his pic with, "Thank you for always setting the record straight! We must protect H&M at all costs," along with, "I love how Nacho is throwing shade to the haters. I cannot tell you how happy this makes me. Oh, just 2 regular guys shopping for their wives."
Another fan wrote, "Prince Harry' s big brother from another mother. Love to see the love between your families."
With that said, we can only wonder what Prince Harry really bought for his wife. Whatever it was, it certainly had to make her very happy!
Tell us, what do you think of this story? Drop us a line in our comments section below with your thoughts. Also, don't forget to come back right here for all the latest news and gossip about all of your favorite British royals, Hollywood actors, and reality television stars. We've got you covered.