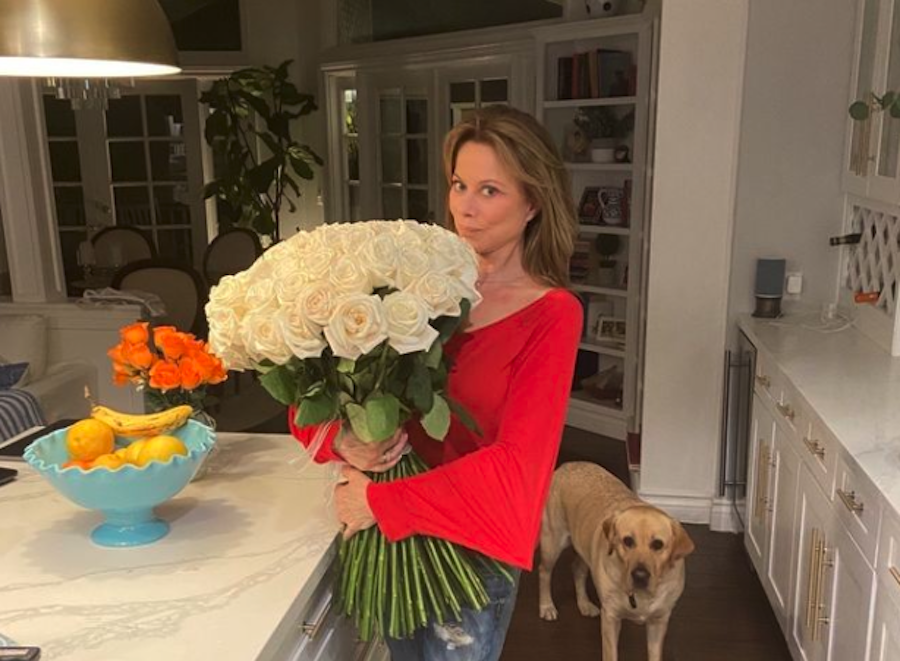 Actually, make that a humorous kind of nasty. If there's anything that we've learned about General Hospital star Nancy Lee Grahn it's that she's someone who always says what's on her mind. The actress, who is best known for her role as Alexis Davis, had some interesting comments to make about King Charles and Queen Camilla on his Coronation day this past weekend. And what she has to say will either shock you or leave you in stitches. Keep reading below for everything you need to know.
General Hospital Star Nancy Lee Grahn Gets Nasty Once Again
Sharing a photo of King Chales and Queen Camilla's official coronation portrait with their crowns on, Nancy captioned it with, "New at Burger King- The Royal Whopper. Aged beef with a side chick of cold slaw."
Oh man! Needless to say, it didn't take very long for Nancy's social media followers to respond to her caption. Many of them wrote, "The royal adulterers! Diana is probably spinning in her grave. Cant stand these two at all. If Charles had any decency he would have declined the throne and passed it straight to William even tho I can't stand William and Kate any better. Too bad Prince Harry and Meghan couldn't inherit the throne. Way better choice," along with, "Maybe this is why the Queen didn't relinquish the crown, she couldn't bear to see chuck and horse face in a photo like the above. $120 million for this circus and the taxpayers foot the bill and pay their salary!"
Is Nancy Spot On Again?
Another fan wrote, "Omg you come up with the best posts . I did not watch it as I have a difficult time with the way Diana was treated and now Harry . Cold people for sure . When they say stiff upper lip they had these people in mind for sure."
You gotta love Nancy for keeping it real, right? She might be a soap opera actress but she could defintiely moonight as a standup comedian, too. And we are not kidding, either! Meanwhile, let us know what you think by leaving us a line with your thoughts in our comments section below. General Hospital airs weekdays on the ABC network. Check your local listings for times.
Be sure to catch up with everything on GH right now. Come back here often for General Hospital spoilers, news and updates.