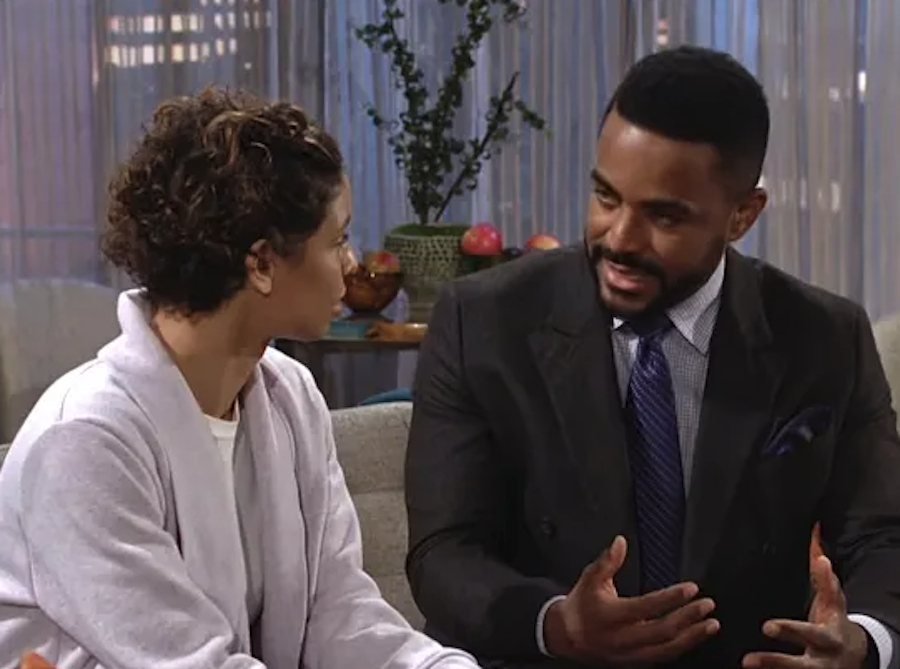 Girl, this is what you call textbook gaslighting! The Young and the Restless spoilers say that someone needs to tell Elena to get a clue because Nate is clearly not being honest with her and worse, spinning it to make it look like she's the paranoid one here even though he is clearly cheating on her with none other than Victoria Newman. Keep reading below for all of the spoilers you need to know.
The Young and the Restless Spoilers: Elena Needs To Get A Clue!
According to the latest The Young and the Restless episode, Elena kept asking why Nate has been acting so defensive lately. He responds by saying that she's the one who keeps asking about the nature of his relationship with Victoria while also trying to reassure her that nothing is going on. Uh-huh. Girl, run, because you are going absolutely nowhere with this guy. He's not giving you the respect that you deserve!
Of course, many The Young and the Restless fans sure did have a lot to say about the matter on social media. Many of them commented with, "As for Elena, this character is only in love stories that go no where. She jumps from Devon to Nate to Devon to Nate and now is getting screwed over by Nate. She doesn't even have a friend in town. If and when the reveal of Nate comes out, this time Elena needs to leave town," along with, "Nate has NOT told Elena the complete truth. Nate having to go to his boss's hotel room to turn down her invitation for sex is a whole lot more than talking strategy about McCall. Nate blending his lust for power with admitted physical lust for his boss is NOT just business talk."
The Young and the Restless Spoilers: Will Elena Learn The Truth?
Another Y&R critic said, "I wished I gave a dang about Elaine. She is furniture. But I like Vicky and T.J. Homeboy. They have something. One of the few couples on the show with zing. 
I know it is impossible with the terrible scriptwriters but I really wish Nina and Victoria could have a little exchange about Ryan at this anniversary party. It would be nice to see. Or even for Nina to warn Elaine about her and cue dramatic music and her expression of shock."
With that said, The Young and the Restless fans will just have to tune in to find out what will happen next. In the meantime, let us know what you think by leaving us a line with your thoughts in our comments section below. The Young and the Restless airs weekdays on the CBS network. Check your local listings for times.