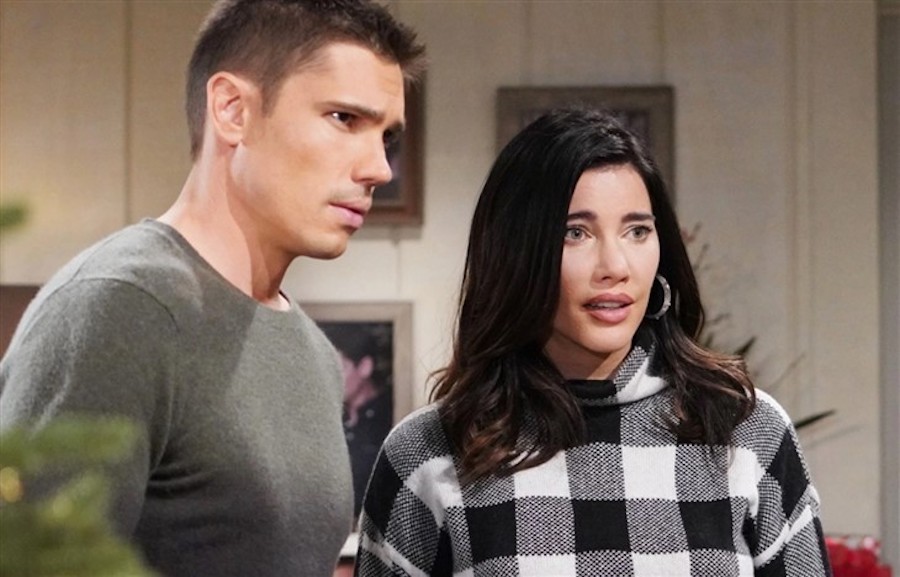 The Bold and the Beautiful spoilers say that Steffy Forrester is going to put Li Finnegan in her place. Soon after Steffy and Finn return home from Monte Carlo, Steffy lets her thoughts be known about Li's decision to keep Finn's survival a secret. Here's what you need to know.
The Bold and the Beautiful Spoilers: Steffy Puts Li On Blast
While there's no denying that Steffy has every reason to be upset, Li has no regrets about what she did. At least that's what her portrayer Naomi Matsuda believes. She puts it this way to Soap Opera Digest in a new interview, "She did everything in her power, blindly almost, because she ignored all the rules and regulations. She went for it and pulled out the mama bear card. All the doctors gave up on him but she knew in her heart she could save him, and I think any mother in that situation would do anything they could for their child. He is alive and everything she did was successful. It was worth it."
That said, The Bold and the Beautiful spoilers say that Steffy is going to put Li on blast anyway, especially for all of the heartache that she caused her while believing that Finn was dead when he was actually alive. But at the same time, all Li was focused on was getting her son back to health.
The Bold and the Beautiful Spoilers: What's Next For Steffy And Finn?
Naomi continues, "Li didn't have room to think about anybody else. She has no room to think about Steffy and her feelings at that point. It was all about saving her son. Li says in hindsight that maybe she could have, perhaps should have, said something. But, Li really does partially blame Steffy and the Forresters for her son being shot. She blames them for what happened. She almost was like, they didn't deserve to know what was going on because Li felt it was their fault her baby was shot."
Of course, The Bold and the Beautiful fans will have to tune in to find out what will happen next! In the meantime, let us know what you think by leaving us a line with your thoughts in our comments section below. The Bold and the Beautiful airs weekdays on the CBS network. Check your local listings for times.
Be sure to catch up with everything on B&B right now. Come back here often for The Bold and the Beautiful spoilers, news and updates.