British Royal News: Kate Middleton Reached Out To Queen Elizabeth For Help In Her Parenting Struggles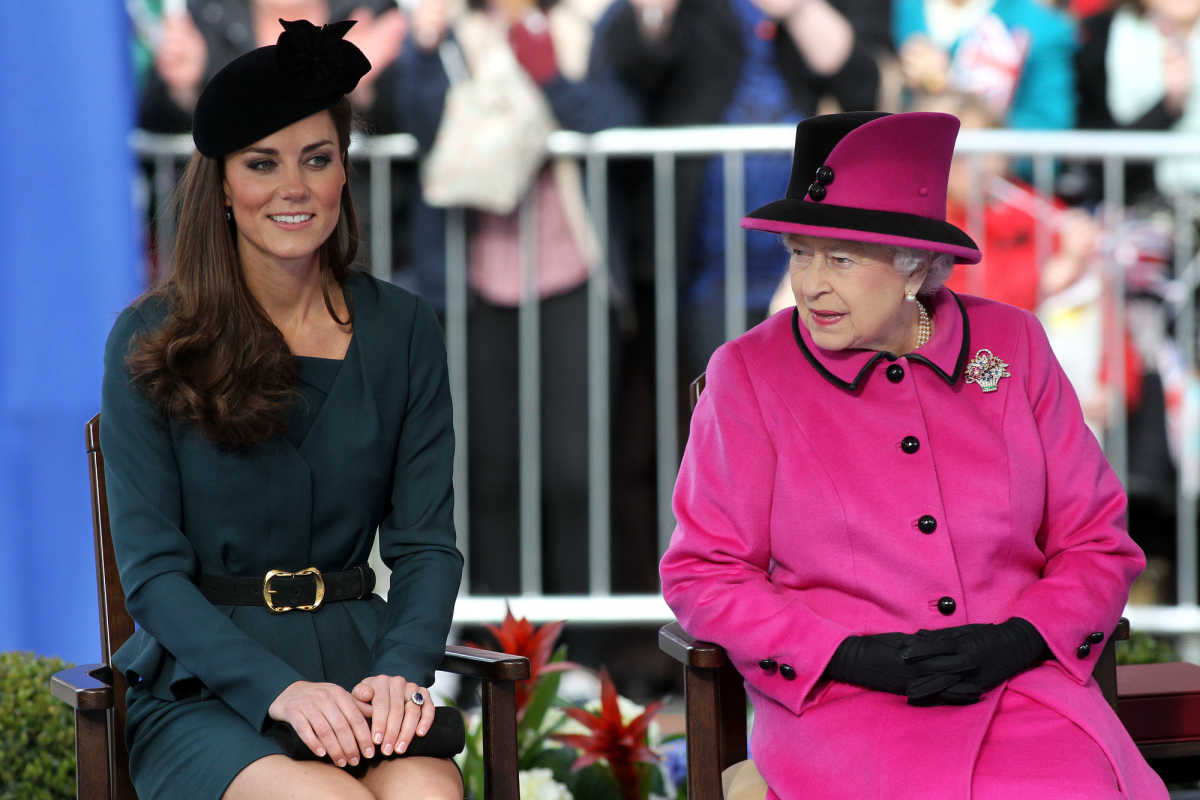 British Royal News says that if there's anyone that can give sound advice on the matter, it's most definitely Queen Elizabeth. There's a new report that says Kate Middleton reached out to the queen herself when she was struggling to parent her son, Prince George. Here's what you need to know.
British Royal News: Kate Middleton Reached Out To Queen Elizabeth For Help In Her Parenting Struggles
According to royal expert and author Katie Nicholls, things haven't always been easy for Kate Middleton, even though it's safe to say that she's got the best help that money can offer. Actually, make that royal money. Even though she's been trying to raise her kids with a more modern and hands-on approach, Kate has had to overcome some parenting struggles herself. At least, that's what royal expert Katie Nicholl says.
Nicholl put it this way in a documentary about the Duchess of Cambridge, "Kate was having a conversation with the Queen in which she confided that she had found being with George on her own, and not having a full-time nanny or a maternity nurse, very hard. William and Kate wanted to be hands-on parents, and they did it until September and then they recruited a nanny."
British Royal News: Kate Middleton Needed The Queen's Help
That said though, the Duchess of Cambridge was recently slammed by critics for making Prince George wear a suit during this year's Wimbledon Finals. The Daily Beast writer Tom Sykes, who oftentimes seems to be a Cambridge fan, was one of the first to point out that Prince George's parents are making him wear clothes more suitable for adults and perhaps even making him sit through long tennis matches that are also more suitable for their age range than their son's. 
If that weren't enough, Sykes also pointed out that Prince Harry and Meghan Markle would never make their own son Archie, wear a suit for such a royal public appearance. He wrote, "The contrast with Harry and Meghan could not be more pronounced. Last week, for example, pictures emerged of the couple at a Fourth of July parade where a snatched photograph of Archie showed the toddler wearing light, baggy jeans, a long cotton shirt, and a baseball hat to keep the sun off."
In the meantime, let us know what you think with your thoughts in our comments section again. Be sure to catch up with everything on the British Royal Family right now. Come back here often for the British Royal Family news and updates.