General Hospital Spoilers: Laura Wright Opens Up About Carly Corinthoos And Her Biggest Fears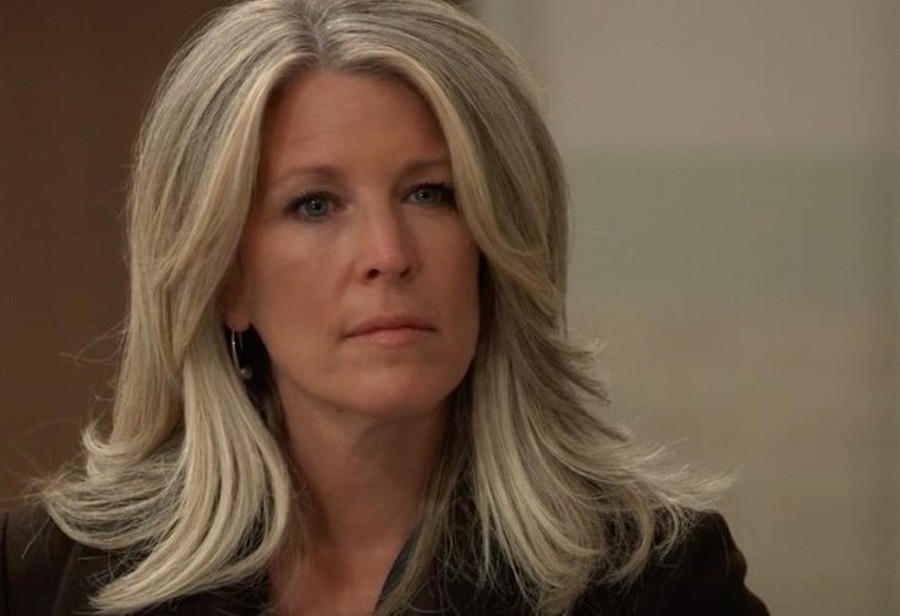 General Hospital spoilers say that Laura Wright knows that her character Carly Corinthos has had a very hard time lately. Not only did her marriage to Sonny Corinthos fall apart, but she also lost her best friend, Jason Morgan, and now it seems like she's also lost her bread and butter in the form of her business. To say that this year hasn't been kind to Carly would be an understatement. And now Laura is opening up about all of Carly's unfortunate misgivings and what might possibly be next for her. Here's what you need to know.
General Hospital Spoilers: Laura Wright Opens Up About Carly Corinthoos And Her Biggest Fears
In the latest edition of Soap Opera Digest, Laura opens up about Carly's biggest fear. She puts it this way, "I think now Carly's biggest concern is her kids and her family. She's got a roof over her head. Look, we never see people paying car payments or dealing with the electric bill on daytime television, so her biggest concern right now is making sure that her kids are safe and good. That's number one in Carly's world."
Laura continued, "She also has things to be excited about. She's having fun with Drew, she's excited about Willow's pregnancy and her new grandchild coming. She's focusing on being a mom right now. She's obviously not thrilled that she lost the hotel but it happened, so for her, it's 'What's next? There's got to be a next for Carly, you know?"
General Hospital Spoilers: What's Next For Carly?
That said, Laura also admitted that Drew has emerged as someone that Carly can lean on during the crisis. She put it this way, "I would say he's a friend and that in a really awful situation, he makes her smile and feel good. She does have a day of, 'I can't believe this, this is crazy, what's going to happen to my life?' and he is someone she can talk to and who helps her look at her life differently. Spending time with Drew is different than anything she's ever done."
Of course, fans will have to tune in to find out what will happen next! Until then, let us know what you think by leaving us a line with your thoughts in our comments section below. General Hospital airs weekdays on the ABC network. Check your local listings for times.
Be sure to catch up with everything on GH right now. Come back here often for General Hospital spoilers, news and updates.