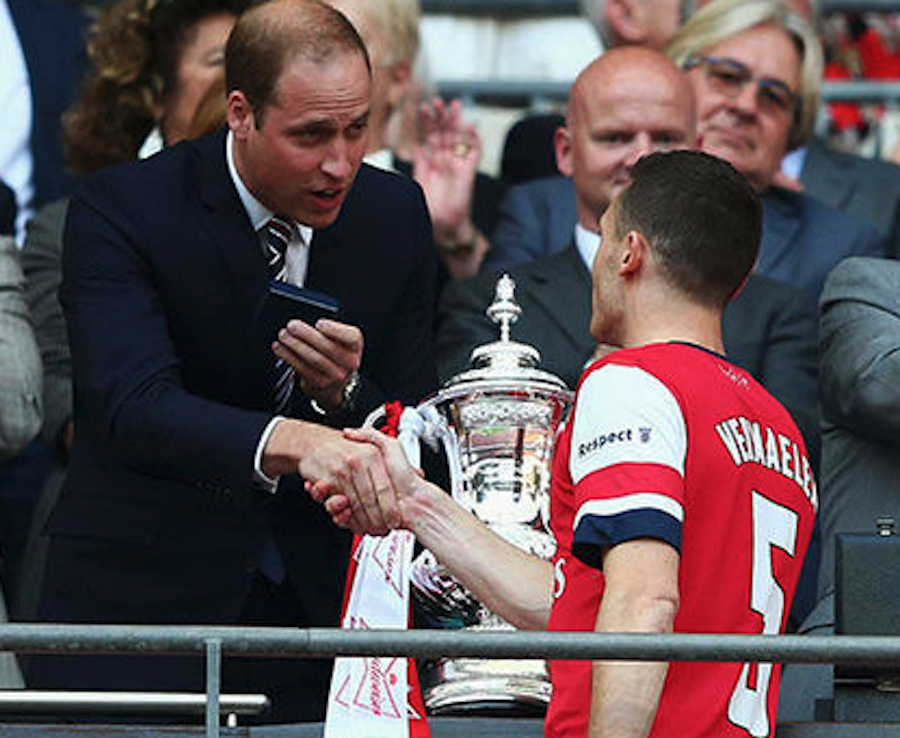 To boo or not to boo, that seems to be the royal question these days. There still seems to be a lot of controversy surrounding the Chelsea and Liverpool fans who jeered Prince William at the FA Cup final. Liverpool fans were initially blamed for the incident, but now their head manager says there's a reason why the Duke of Cambridge got jeered at the game the way he did. Here's what you need to know.
This Is The Reason Why Prince Harry Got Booed At The FA Cup
According to the Daily Mail, Liverpool manager Jurgen Klopp says there's a reason why his fans jeered Prince William when he stepped on the pitch in the way that they did. "They wouldn't do if there was no reason," he told reporters at a pre-match press conference last week.
Of course, it didn't take very long for fans to weigh in on the matter. Many of them took to social media to write, "They are making too big of a deal of this. It was just booing. It's not as if they were making racist taunts or throwing things. Something that William has barely talked about. Wonder if it will start to be reported that William and the government care more about this than the abuse of minorities and foreign players," along with, "I wonder if William is really upset by this. He's the president of the FA and should know the history of Liverpool FC. It's interesting that the same people who are offended on behalf of William saw nothing wrong with the monstering of Meghan and in fact participated in it."
British Royal News: What's Next For William?
Another critic wrote, "I can guarantee that William will abuse his position at the FA to find some way to punish the club (who are not backing down and are sticking up for the fans) – as discussed on yesterday's thread the fans DID have reasons and you can also bet Baldy will not be at another FA game again for a while. The FA can join BAFTA on the bench."

That said, this has definitely not been a good week, good month or good year for Prince William. He and Kate Middleton also faced protests during their trip to the Caribbean last month.
In the meantime, let us know what you think with your thoughts in our comments section again. Be sure to catch up with everything on the British Royal Family right now. Come back here often for the British Royal Family news and updates.