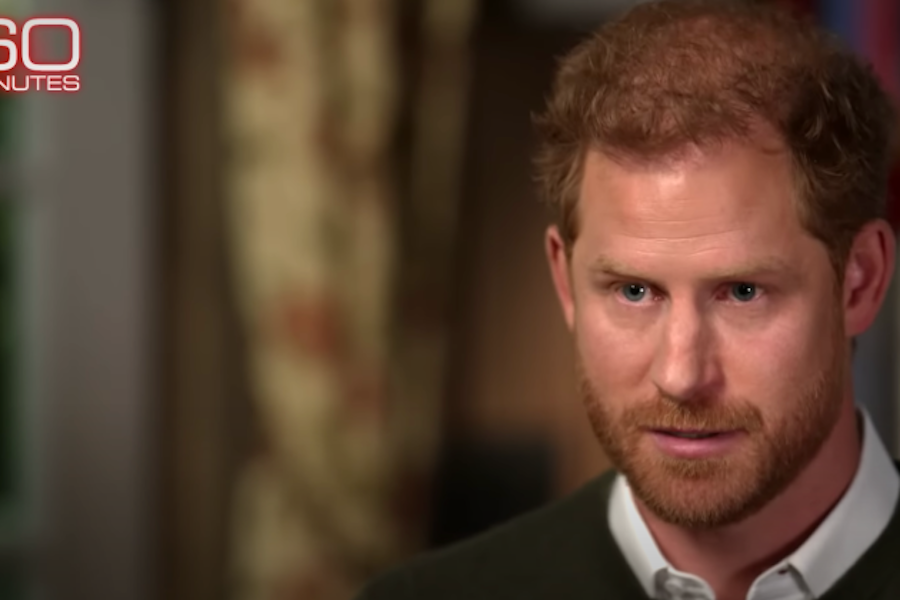 He might be able to repair one relationship out of this trip, but it might be hard for him to maintain his marriage while he's at it. Of course, we are talking about Prince Harry as some royal experts believe that his solo trip to London for King Charles' coronation might be the first step in reconciling with his father and his brother, Prince William. But at the same time, it might also spell trouble for his marriage to Meghan Markle. Keep reading below for evertyhign you need to know.
Prince Harry's Solo Coronation Trip: The First Step Towards Divorce?
According to royal expert Grant Harrold, he believes that Prince Harry traveling to the coronation by himself is actually a good thing because it will give him an opportunity to hopefully mend things between him and his family. As many royal family fans probably already know, Meghan Markle has chosen to stay home in California with the couple's two young children, Archie and Lilibet.
Harrold put it this way, "I think it would have been difficult if both himself and Meghan both attended, that could be tricky. Harry attending on his own is a good move and I think it's sensible. I think the majority of people will be glad he's going to attend – if he does turn up that is."
If that weren't enough, Harrold also suggested that Meghan's absence at the coronation might give William and Harry an opportunity to really sit down and talk. He continued, "I think it's the perfect occasion for them to rebuild their relationship, we've seen that it's fallen apart. I was hopeful at the Queen's funeral when we saw them together that this was the beginning of that, but obviously, with everything that's taken place with the documentary and the book, it's gone the other way again."
What's Next For Harry and Meghan?
Now, whether or not that does happen remains to be seen but it seems like there are a lot of royal experts who are banking on William and Harry ending their feud. Here's hoping that if Harry can forgive his family, then so can Meghan. If not, there's a chance that there will be some major trouble in paradise.
Tell us celebrity gossip fans, how do you feel about this story? Contribute to the buzz by dropping us a line with your thoughts in our comments section below. Also, come back here for all the latest news about your favorite Hollywood and reality television stars right here.