The Bold and the Beautiful Spoilers: Deacon And Hope Work On Their Bond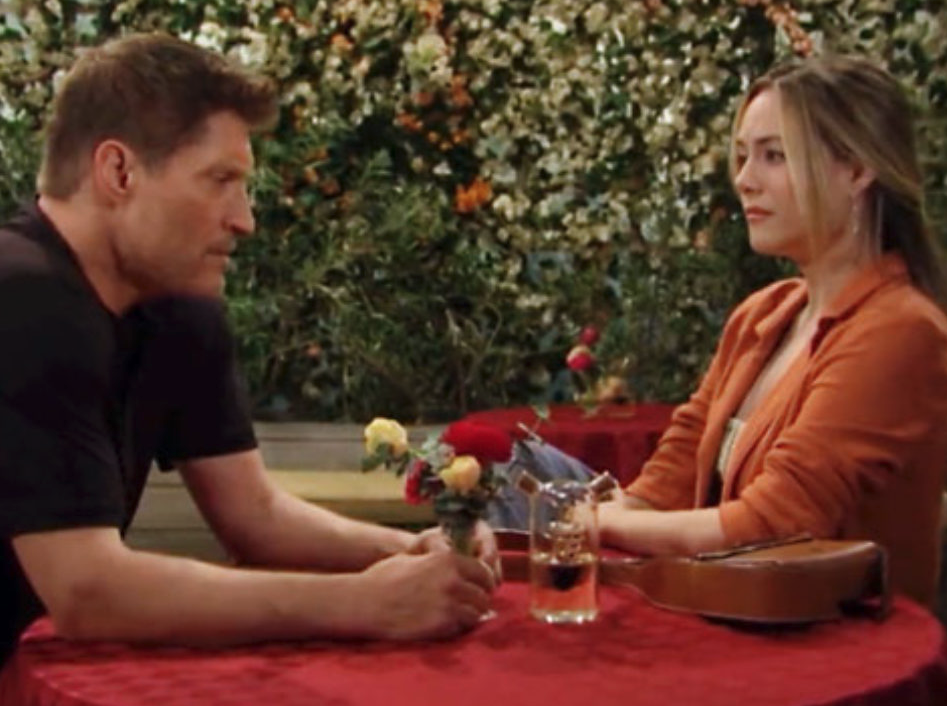 The Bold and the Beautiful spoilers say that it looks like Deacon Sharpe is putting his feelings aside for Sheila Carter and Brooke Logan to focus on someone else that needs a little more attention in his life right now: his daughter, Hope Logan. In fact, this week sees the unlikely daddy and daughter duo doing a little bonding. Here's what you need to know.
The Bold and the Beautiful Spoilers: Deacon And Hope Work On Their Bond
According to the latest edition of Soap Opera Digest, Deacon is celebrating the reopening of Il Giardino with his daughter by his side. Hope tells him that she always had faith in her father. She tells him that she's thrilled for his good fortune. At the same time though, Deacon admits that he's worried about Hope now that she's lost custody of little Douglas Forrester. 
Sean Kanan, who plays Deacon on the hit CBS soap, puts it this way to the publication, "It is incredibly fulfilling for Deacon to not be an emotional drag on Hope and to actually be a force of stability. He can tell Hope is in pain and he wants to help her, and he is happy if she lets him try and do that. For a very long time, their relationship was always Hope taking a leap of faith for him, and now Deacon is actually able to reciprocate. That means the world to him, and he throws all of his support to her."
The Bold and the Beautiful Spoilers: What's Next For Deacon And Hope?
But if there's one thing that Deacon doesn't want to talk about right now, it's his love life! Sean continued, "I don't think that letting Hope know Sheila is the other lady in his life is going to go over well. If anything, Deacon feels a sense of guilt that he is being disingenuous, but there is nothing else he can do. There is no way he can come clean about this. I think Deacon, in general, covers his feelings, but when it comes to Sheila, he is pretty open about it."
With that said, fans will simply have to tune in to find out what will happen next! The Bold and the Beautiful fans, what do you think of this story? Go ahead and let us know what you think by adding some buzz in our comments section. Also, don't forget that The Bold and the Beautiful airs weekdays on CBS. You'll need to check your local listings for times.