The Bold and The Beautiful Rena Sofer and Her Husband Hits the Stage for Some Comedy!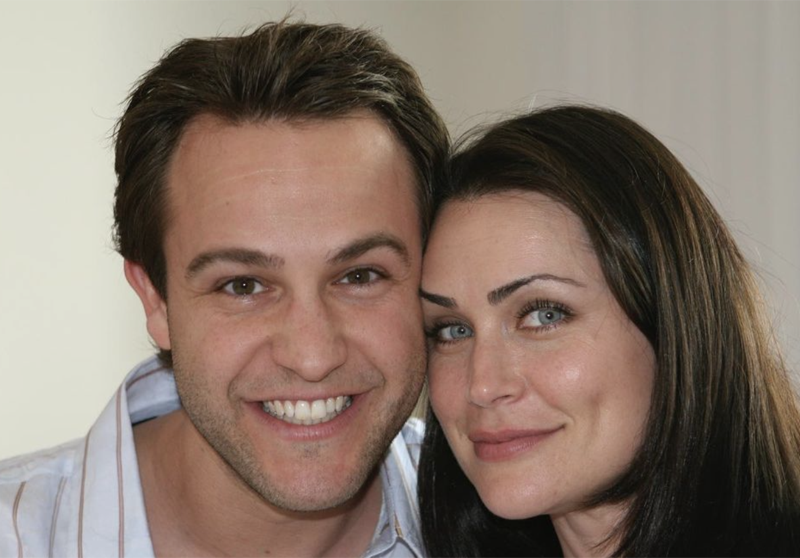 The Bold and The Beautiful spoilers and updates reveals Rena Sofer just wrapped her 9-year run as Quinn Fuller on B&B but she already has something for her fans to look forward to.
The Bold and The Beautiful Spoilers – Rena Sofer's Life After B&B
Rena Sofer will be hitting the stage with her real-life husband Sanford Bookstaver in September for a very fun event. Bookstaver teased, "Come check out Makin' Love with @davidmagidoff where @rena.sofer and I will have our love story turned into improv comedy!"
Magidoff the host of this event noted, that making love is always better with an audience. He invites his friends, too for an hour of comedy love, stand-up from Karan Soni, Sofer, Bookstaver, Deborah Bajer Jr, Phoebe Neidhardt, Lew Newton and Britt Barron. He has been keeping the event for a number of years. This year's event will be held on September 9 at 8 PM at 5508 Cahuenga BL RD Studio.
In promoting his event Magidoff wrote on Instagram, "Just a baby having a baby. Well, my wife is pretty much having the baby. Ok she's doing all the work. But I am being very supportive and building cribs and dressers and I'm scheduling appointments. I make phone calls okay. Lots of them! Fine, I'm a sham and she is a warrior goddess. I guess doing all these Making Love shows finally resulted in what really happens when you make love. And we're thrilled. ❤️ See you in two weeks for some more free comedy stylings in the evening-time. Link in bio. XO"
The Bold and The Beautiful Spoilers – More About Rena Sofer and her Husband
Sofer and television director and producer Sanford Bookstaver were married in 2003. On August 5, 2005, Sofer gave birth to her second daughter, her first with Bookstaver, in Los Angeles. Sofer and Bookstaver eventually divorced in 2017. It was in 2019 that Sofer announced they had reconciled and in April announced their engagement, and they later remarried in 2019.
Sofer just wrapped her time on The Bold and the Beautiful. In her last scenes her character Quinn and her partner Carter (Lawrence Saint-Victor) got honest with each other. Sofer also played the role of Lois Cerullo on General Hospital, a role she calls her favorite to date.
Be sure to catch up on everything happening with B&B right now. Come back here often for The Bold and the Beautiful spoilers, news, and updates.