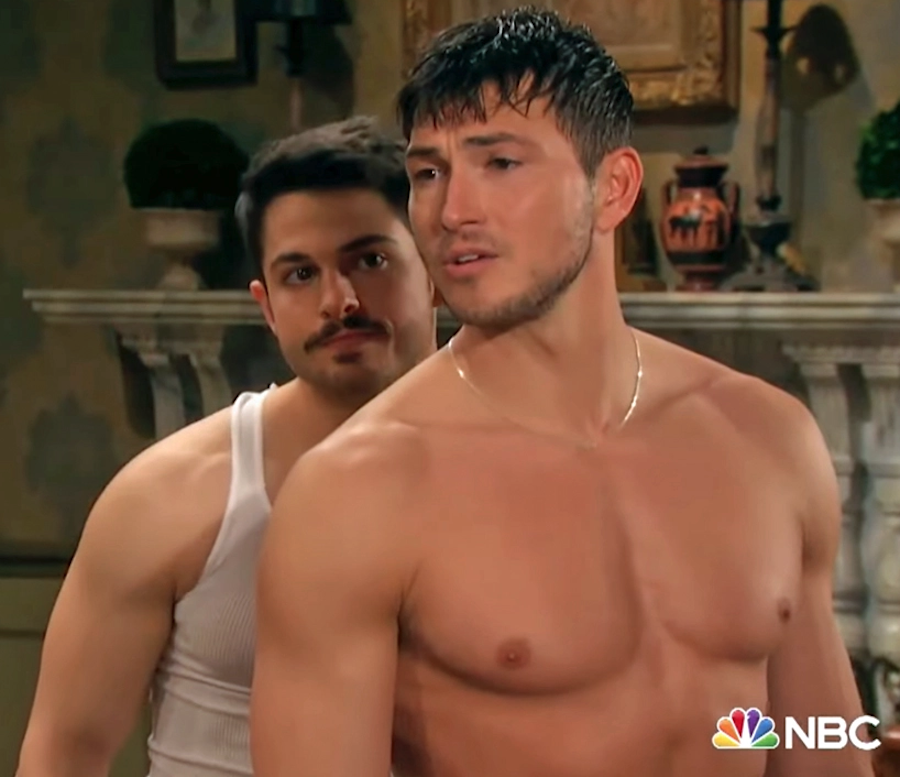 Days of Our Lives spoilers say that Alex Kiriakis (Robert Scott Wilson) is back in the house! Sonny comes home to find that his big brother has returned home. And it appears as though Alex has some big plans for his future now that he's in Salem again. Keep reading below for all of the spoilers you need to know.
Days of Our Lives Spoilers: Alex Kiriakis Comes Home To Drama
According to the latest edition of Soap Opera Digest, Alex already feels as though he's never left. His portrayer, Robert Scott Wilson, tells the publication in a new interview, "Alex is hanging out, soaking wet and dripping all over the Kiriakis floor. He's in his swim trunks and having a grand old time. He's making his impression felt."
Days of Our Lives spoilers say that Sonny is super happy to see Alex, who explains that he's been butting heads with his twin brothers at the research company, which is why he decided to leave. RSW explains, "He's liking Salem more and more and the idea of helping the family business."
Days of Our Lives spoilers also say that when Bonnie comes back home, Alex begins to mess with her about his mom Angelica dying, but he says that he's only joking. That's when Justin homes home. 
Days of Our Lives Spoilers: What's Next For Alex?
Robert previews, "That's my favorite part. Their dynamic is everything. Justin is looking at his past a little bit, because he was once just like Alex."
Alex then says that he might take the rest of the summer off and just chill in Salem. He even suggests that Sonny should hire him at Titan. That's because he clearly wants to be in the middle of all the action again, for better or for worse. "He wants to work together like old times, the Kiriakis brothers taking over the town, that type of thing," says RSW.
Of course, Days of Our Lives fans will have to tune in to find out what will happen next! In the meantime, let us know what you think by leaving us a line with your thoughts in our comments section below. Days of Our Lives airs weekdays on the NBC network. Check your local listings for times.
Be sure to catch up with everything on DOOL right now. Come back here often for Days of Our Lives spoilers, news and updates.