The Bold and the Beautiful News: Here's Why Fans Haven't Seen Much Of Wyatt Spencer Lately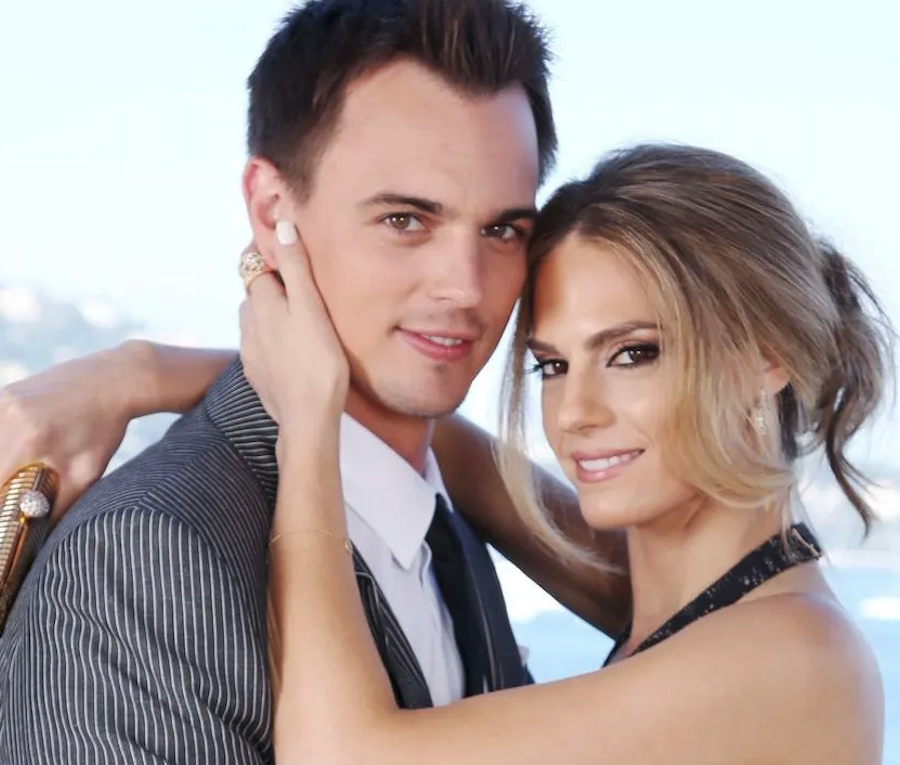 The Bold and the Beautiful star Darin Brooks sure has a lot going on right now. Even though fans haven't seen much of his character Wyatt Spencer on the canvas, that doesn't mean he hasn't been keeping busy. In fact, the handsome actor recently opened up about his life away from the camera in the latest issue of Soap Opera Digest. Here's what he has to say!
The Bold and the Beautiful News: Here's Why Fans Haven't Seen Much Of Wyatt Spencer Lately
Darin and his wife Kelly Kruger recently added to their family! They are the proud parents of their two daughters, Everleigh and Gemma. He told the publication, "Girls are the best, and I may be a little biased. I hear people who have boys and sometimes they are like, 'They are jumping off the second floor bannister and breaking their arm, digging in their nose and wiping it on each other,' and here I am with my two princesses. I get to clean up toys once in a while and my 2-year-old, she is rocking and rolling. When she smiles at you and giggles, it is just amazing. Little Gemma is following in those footsteps."
That said, he does admit that juggling two little ones at the same time isn't always easy.  "It's a little hard," Darin said. "It's a little nerve-racking when you make the change from one to two. It's crazy, Maybe it's easier when you go from two to three to four to 10. My cousin has four boys, and he's like, 'After one to two, it's all the same.' And everyone wants to help out. Everleigh is always willing to help out whenever she can. She wants to help her baby sister and she wants to do this and she wants to do that. Sometimes she doesn't realize her own strength and you have to remind her to be careful with the top of the baby's head, but she is very hands-on. Every once in a while, there may be an innate tinge of jealously because it's all still new. It's like, 'Who are you, and what are you doing in my territory?' But certainly not to the extent that I've heard other people have problems with jealousy and stuff like that."
The Bold and the Beautiful News: What's Next For Wyatt?
Darin also teased what's next for his character Wyatt and his fiance, Flo. He said, "I think this may be the longest engagement in the history of BOLD AND BEAUTIFUL!" exclains Brooks. "As far as I know, things are good with Wyatt and Flo, and I love to come into the studio to check in with everybody, but I believe they are happy and we'll see what comes next — just like in real life!"  
In the meantime, let us know what you think by leaving us a line with your thoughts in our comments section below. The Bold and the Beautiful airs weekdays on the CBS network. Check your local listings for times.
Be sure to catch up with everything on B&B right now. Come back here often for The Bold and the Beautiful spoilers, news and updates.